Feel at home in Kenya
Karibuni means 'welcome' in Swahilhi. Karibuni Eco Cottages is a locally run, eco-friendly community initiative offering a relaxing and refreshing experience of Kenyan culture for Kenyans and visitors from overseas. The cottages are based where Team Kenya's projects run, the community of Ndhiwa in rural western Kenya. Ndhiwa lies a little way from the well-beaten tourist trail and offers access to all the wonderful sights and sounds of western Kenya.
Stay in traditional Luo houses or modern brick-built accommodation and let the sounds of nature lull you to sleep
Experience the landscape, people, culture and wildlife that make Kenya truly unique
Dine on traditional, organic and locally sourced Kenyan food
Explore the Nyanza region and its surrounding attractions
Volunteer and be a genuine part of long-term sustainable change in Ndhiwa
Whether you want to relax and soak up the Kenyan sun, go exploring to local sites such as Lake Victoria, Rusinga Island or Ruma National Park  or volunteer in the community, we are sure you'll feel at home at Karibuni.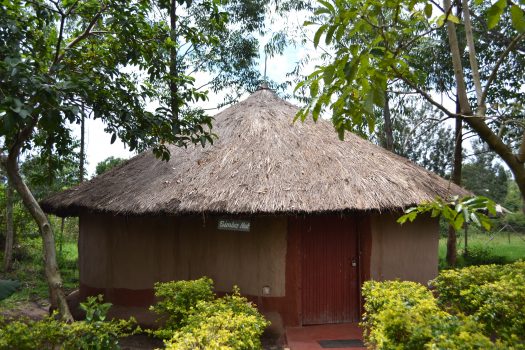 Volunteer opportunities
Volunteering opportunities whilst staying at Karibuni Eco Cottages have been carefully developed to support educational and economic development and provide lasting benefits to the community in Ndhiwa. We encourage our volunteers to take part in two-way sharing of skills, knowledge and ideas with our staff team and members of the community in Ndhiwa – volunteers often leave having gained a lot from their experience as well as having contributed their skills and expertise.
There are a number of ways you can contribute:
Football –  Our Brighter Futures project uses football to tackle school-related gender-based violence in Ndhiwa. We're always on the look-out for keen footballers and coaches.
Teacher training – Qualified teachers can take part in our teacher training initiatives with local schools. Our programme aims to improve teaching and learning and encourage alternatives to corporal punishment.
Agricultural projects –  Support our agricultural training programmes, help to develop our demonstration site, or support the introduction of new farms in our partner schools. These projects are suitable for keen gardeners as well as those with more formal training in this area.
Karibuni Eco-Cottages –  Share your skills in hospitality, catering, customer service, sales and marketing, promotion, accountancy, business development and leadership as you support our Kenyan team in developing their local business.
Business and financial training for women – Do you have a professional skill that could be put to use in Ndhiwa? Please get in touch to see if we can arrange a volunteering opportunity for you.
Photography and videography – a keen photographer or videographer? Use your skills and passion to help us tell our story.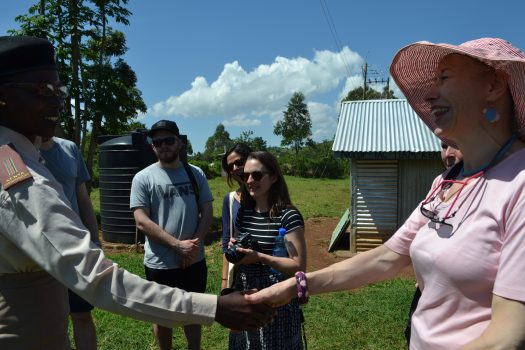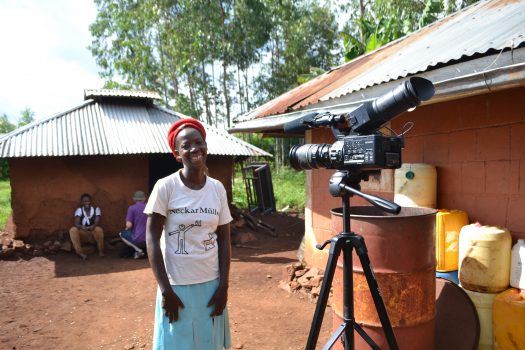 Rates
Rates include all meals and drinking water (other drinks and excursions are not included)
Adults £30 per night
Volunteers £20 per night