Why do we help people in Kenya?
Sometimes, people ask us why we support people in Kenya when there are people right here in the UK that need help. We completely understand this and of course we want a world where everyone is treated equally and has the chance to live a happy and healthy life, no matter where they were lucky or unlucky enough to be born. We have chosen to work in rural Kenya because our founders personally witnessed the extreme poverty and inequality facing the people living there.
Kenya is the largest and most advanced economy in east and central Africa. Yet nearly half of the population live below the poverty line.
In Ndhiwa, 63% of the population live in extreme poverty
26% of girls are married before their 18th birthday.
Women in Kenya do not enjoy the same rights as men. They're frequently denied an education and the right to own land, and are subjected to Gender Based Violence (GBV).
Though primary education is free, still inaccessible for many. Secondary education isn't free which excludes many, especially girls.
The main source of livelihood in Ndhiwa is smallholder subsistence farming with food poverty over 50%.
Average life expectancy in Ndhiwa is 47.5 years against a Kenyan national average of 64 years.
Homa Bay County has the highest rate of HIV/Aids in Kenya at over 25%.
Over 50% of girls drop out of school before completion.
Teacher-pupil abuse and sexual exploitation of girls are widespread.
Very few girls progress to secondary education and even fewer complete four years.
Why do we help girls?
"It's not about prioritising girls over boys, it's about creating a level playing field so that all children, regardless of their gender, can realize their potential and live poverty free lives" – Val Wilson, Founder of Team Kenya
 66 million girls around the world are not in school. Why? Simply because they were born a girl.
Ndihwa is a remote area where 63% of people live in extreme poverty and adolescent girls most at risk due to lack of education and the commonly held view that men and women are not equal .
The rate of HIV/ AIDS in Ndhiwa is the highest in Kenya, with teenage girls most at risk due to lack of education and generally accepted attitudes about sexual abuse and exploitation of girls .
Gender based violence at home and in schools is common, we have worked with many girls who have been sexually abused by a male family member or teacher.
In Ndhiwa,  50% of girls drop out before completion of secondary school.
But, there's hope…
When a girl in the developing world receives seven or more years of education, she marries four years later and has two fewer children.
Every year of schooling increases a girl's individual earning power by 10 to 20 percent, while the return on secondary education is even higher, in the 15 to 25 percent range.
When women and girls earn income, they reinvest 90 percent of it into their families and the impact is intergenerational – a mother with a few years of formal education is considerably more likely to send her children to school, breaking the intergenerational chain of poverty.
Anatalia's Story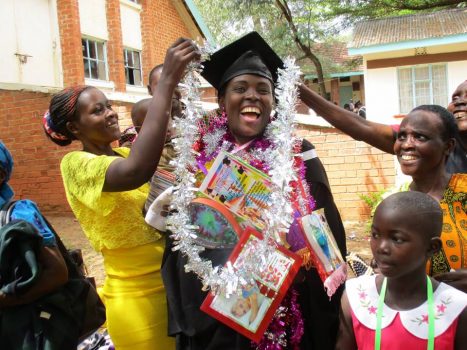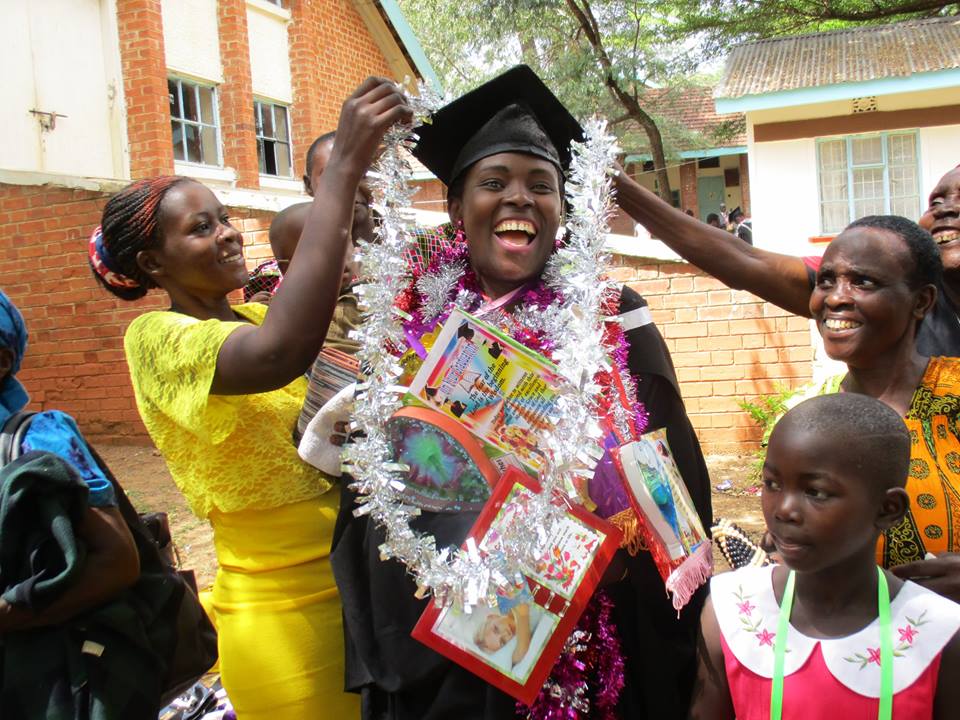 We met Anatalia in 2011; she came to a community event we were running about girls' rights. She told us her story and we began supporting her immediately.
Anatalia was raped by her teacher when she was 15; she fell pregnant, contracted HIV and was forced into marriage with them man. Was out of school for four years until we supported her in negotiating out of her marriage and back into the classroom. We worked with local officials to launch an investigation into the head-teacher who has since been removed from his role.
Anatalia has now completed secondary school, is studying Business at university in Kisumu and is managing her HIV status. Serafin is one of the top performing pupils in her class and both are on the path to a happy, healthy, poverty-free future which could not have been possible with out the support of Team Kenya and NCEDP.