Girls can change the world, if they are given a chance…
130 million girls around the world are not in school
Ndhiwa is a remote area where  adolescent girls most at risk of extreme poverty due to lack of education and the commonly held view that men and women are not equal.
The rate of HIV/ AIDS in Ndhiwa is the highest in Kenya, with teenage girls most at risk due to lack of education and generally accepted attitudes about sexual abuse and exploitation of girls .
Gender based violence at home and in schools is common, we have worked with many girls who have been sexually abused by a male family member or teacher.
In Ndhiwa,  50% of girls drop out before completion of secondary school.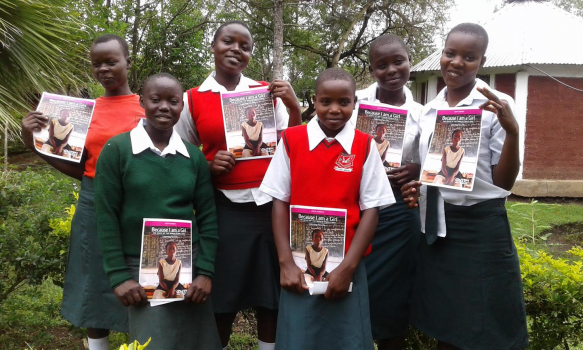 Anatalia's Story
We met Anatalia in 2011; she came to a community event we were running about girls' rights. She told us her story and we began supporting her immediately.
Anatalia was raped by her teacher when she was 15; she fell pregnant, contracted HIV and was forced into marriage with them man. Was out of school for four years until we supported her in negotiating out of her marriage and back into the classroom. We worked with local officials to launch an investigation into the head-teacher who has since been removed from his role.
Anatalia has now completed secondary school, is studying Business at university in Kisumu and is managing her HIV status. Serafin is one of the top performing pupils in her class and both are on the path to a happy, healthy, poverty-free future.