"If you want to go fast, go alone. If you want to go far, go together."
At Team Kenya, we work in close partnership with local people, local and national organisations in Kenya and other international development organisations from across the world to ensure our work is informed by what our communities really need and what the global community is saying really works.
Ndhiwa Community Empowerment and Development Project
Ndhiwa Community Empowerment and Development Project (NCEDP) is our partner organisation on the ground in Ndhiwa, Kenya. We have worked with NCEDP since the organisation was founded in 2007 as a grassroots self-help group run by local community members. It later became a Community Based Organisation (CBO) and in 2015 became a registered Kenyan NGO.
We work in close partnership with NCEDP, who have an in-depth understanding of the specific needs of the communities we support in Ndhiwa, Kenya. All of our projects are implemented by the NCEDP team who are Kenyan and many are from Ndhiwa. Team Kenya provide funding, capacity building, training, friendship and support to NCEDP. Our aim is that by 2020 NCEDP are a sustainable Kenyan NGO.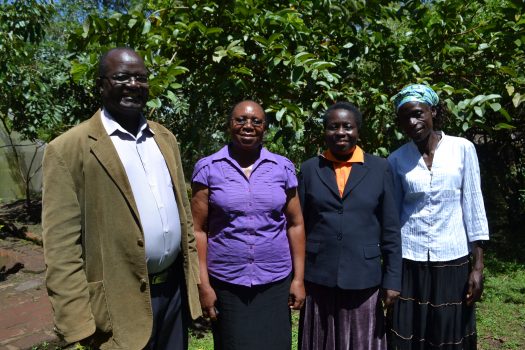 TAG International Development
With the generous support of the Jochnick Foundation we are working in partnership with Tag International Development to introduce innovative approaches to leverage water to improve the education, health and life chances for girls in the Ndhiwa.
Tag is an international development charity that deploys unique humanitarian expertise and proven social models to create sustainable solutions for developing countries.