About Us
What's the story?
Team Kenya was officially founded in 2008 by Valerie Wilson, a geography teacher and senior manager working in a secondary school in Newcastle Upon Tyne, UK. Before establishing Team Kenya, Valerie had been working with the Ndhiwa community since 1999, focusing on school partnerships and curriculum exchange.
Since 2008, Team Kenya have built a strong relationship with the community in Ndhiwa, and Twende Pamoja. Together with Twende Pamoja, we have transformed the lives of over 80,000 people in Ndhiwa, including 25,000 young girls.
Meet the team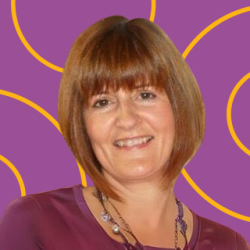 Valerie Wilson
FOUNDER AND PARTNERSHIP COORDINATOR

Val has over 30 years' experience in leadership roles in education and international development with a focus on capacity building, strategic development and project management.
Val supported teachers in the community to set up a Learning and Resource centre and registered Ndhiwa Community Empowerment and Development Project as a CBO in 2003. She remains actively involved as Twende Pamoja Treasurer.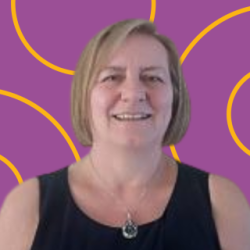 Lynda Evans
CHAIR OF TRUSTEES
Lynda was the former Head of Geography at Walbottle Campus and then Gosforth Academy before changing careers to lead the teacher training team at Newcastle College, then becoming the Assistant Principal of Newcastle Sixth Form College.
Lynda's involvement with Team Kenya over the last 10 years has included working as a volunteer on the joint Team Kenya/Twende Pamoja values project and acting as Board Secretary.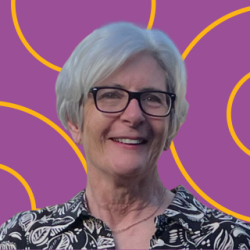 Maire ('Maura') Kennan
VICE CHAIR

Maire taught Maths and Theology in comprehensive schools in Northumberland, North Tyneside and County Durham but is now retired. She has served as a school governor and parish councillor, and is a trustee of First Stop Darlington, a local charity which tackles issues around poverty.
She has been involved with Team Kenya since 2008.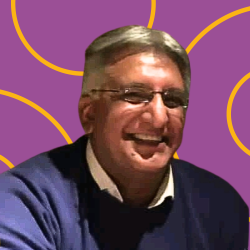 Kami Kundi
BUSINESS ADVISER AND CONSULTANT
Kami is a trained Accountant, focused on helping Start Ups with growth and expansion, regeneration, mentoring, accessing funding and social enterprise. He specializes in rescue and restructure of SME's for survival, covering diversification, exit route and insolvency and has extensive experience in supporting and developing the Ethnic Business sector both regionally and nationally.
Kami is dedicated to supporting projects in the Voluntary sector and Charities to become effective, efficient and sustainable.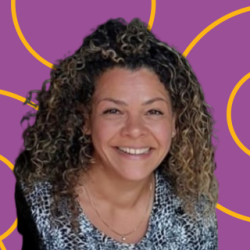 Sally Alayarian
TRUSTEE
Professionally, Sally has more than 20 years of international management experience in financial and professional services and is currently working as Chief Risk Officer and non-executive Director.
Sally joined Team Kenya as a Trustee in December 2021 and is very proud to contribute to the organisation in further encouraging communities to embrace and support gender equality.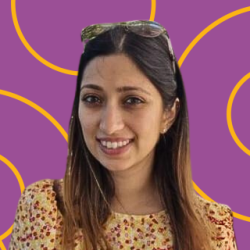 Bhakti Modha
TRUSTEE
Bhakti is currently a Director at UBS with many years' experience in finance.
Bhakti joined Team Kenya as a Trustee in December 2021. Her Kenyan heritage spurred a particular interest in supporting Team Kenya and Twende Pamoja's work to empower women through enterprise, and supporting the development of the Karibuni Women's Enterprise Initiative.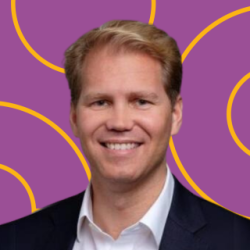 Frithiof Wilhelmsen
TRUSTEE
Frit is Norwegian, based in Zurich, where he works for the Macquarie group's maritime finance team. Frit holds a Masters of Public Administration and international Affairs from Columbia University and a BA from King's College London.
Frit joined Team Kenya as Trustee in December 2021. He is a member of the charity's Finance Sub Committee and dedicates his time to providing financial planning and governance support to the Twende Pamoja team.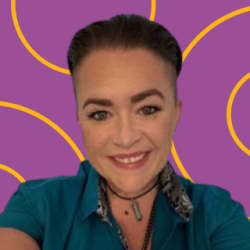 Victoria Webber
Vic is Director at J & Y Webber Services Ltd, trading as Bluebird Care. She is a prominent business woman in Lincolnshire and is passionate about equal rights and female empowerment.
Her connection to Team Kenya came about in 2023 through a chance encounter with Val. On hearing about the work Team Kenya does, Vic was immediately keen to join the Board and be an active member of the charity, particularly within marketing and communications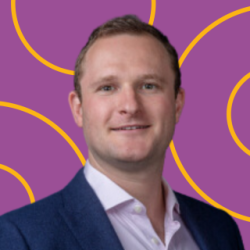 Neil Haddow
TRUSTEE
Neil has an Economics degree from the University of Edinburgh and is a CFA charter holder. He is based in Edinburgh and works in financial services. Latterly, he has spent 3 years working in Corporate Finance across sub-Saharan Africa.
Neil joined Team Kenya as a Trustee in July 2023. He is a member of the finance sub committee and assists with forecasting and governance.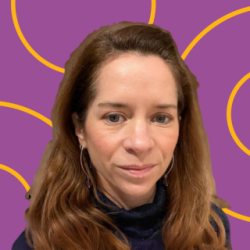 Helen Hodgson
TRUSTEE
Helen works at the National Audit Office as a Director of Value for Money Audit. She has extensive experience as a public sector auditor, including auditing the work of the former Department for International Development (DfID) and the United Nations Office for Project Services (UNOPS).
Helen joined Team Kenya as a trustee in September 2023. Helen has spent time in Kenya and is passionate about supporting the ground-breaking education projects that support women and girls.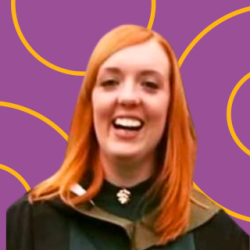 Kirsty Brettell
DEVELOPMENT MANAGER

Kirsty is a Monitoring, Evaluation and Learning consultant, working in project and volunteer management and capacity building. She has a MSc in International Development from the University of Edinburgh and has worked in this field since 2016.
Kirsty has been involved with Team Kenya since 2011. Firstly, as a temporary employee through the Vodafone World of Difference programme, then as a volunteer, a consultant and a trustee, including a visit to Ndhiwa in 2016.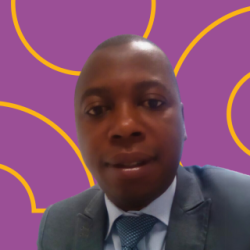 Olawale Ageh
FINANCE OFFICER
Olawale Ageh is a seasoned accounting professional over 17 years experience, dedicated to driving results through financial reporting, internal control and audit, enhancing organizational efficiency, and ensuring firm compliance with both regulatory requirements and internal policies. His expertise encompasses conducting risk-based audits, the strategic design and meticulous oversight of Control environment and initiatives, and the successful prevention of losses across diverse business units, alongside implementing process improvements.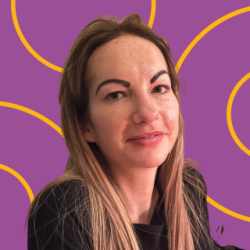 Lizzie Everett
VOLUNTEER

Lizzie has a background in marketing, management and business development, working in industries such as education, engineering and veterinary services. Lizzie also oversees the running of a pet-care business and has two young children.
Lizzie joined Team Kenya in July 2023 to lead the Marketing, Communications and Fundraising team.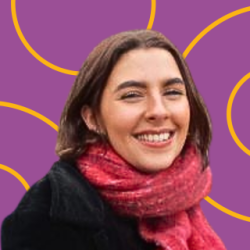 Ellie Sizeland
VOLUNTEER
Ellie has a Philosophy UG Degree from Newcastle University. She is passionate about gender equality and environmental sustainability.
Ellie helped to coordinate the September 2022 Mount Kenya climb and trip to Ndhiwa and supports the Marketing, Communications and Fundraising team.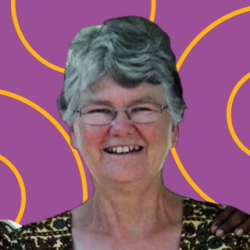 Jacky Quincey
GRANTS AND EDUCATION PROJECT ADVISOR

Jacky has over 30 years' experience in education, starting her career as a teacher in East Africa and finishing as Deputy Head in a Northumberland High School. She volunteered at our projects in Ndhiwa and has been supporting our grants fundraising for several years.
Until April 2022 Jacky was a trustee – she has since changed roles and to act as an Adviser for Twende Pampja's Education Programme Area.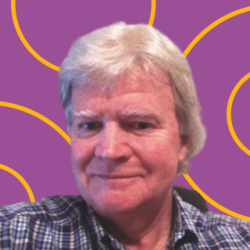 Terry Courtney
TREASURER
Terry is a qualified accountant and worked in industry, in particular manufacturing and engineering, over 40 years for various companies, most recently as Finance Director of an engineering business where he was responsible for all finance and most commercial activities. Terry is now retired from full-time work but holds a non-executive directorship with a local design and manufacturing company and is a trustee of two charities in Newcastle and Darlington.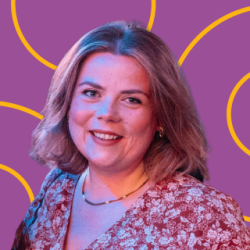 Nancy Anderson
VOLUNTEER
Nancy has been leading the communications for non-governmental organisations for over 6 years. She currently acts as Marketing and Communications Manager for the International Society of Paediatric Oncology.
She began volunteering for Team Kenya in October 2023, and supports the Communications department to produce publications and manage the website.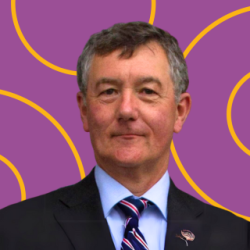 Steve Braysher
CHAIR OF SUSTAINABILITY STEERING GROUP
Steve has been a commissioned officer in the Royal Air Force, worked in financial services and taught geography for in excess of thirty years.  He holds a degree in Geography and Economics and spent 3 years undertaking post-graduate research into public transport policy.
Leading a number of school visits to Kenya was the catalyst for him to first volunteer with Team Kenya in 2013.  He has a particular interest in climate change and sustainability and is now chair of the Sustainability Steering Group.