About Us
What's the story?
Team Kenya was officially founded in 2008 by Valerie Wilson, a geography teacher and senior manager working in a secondary school in Newcastle Upon Tyne, UK. Before establishing Team Kenya, Valerie had been working with the Ndhiwa community since 1999, focusing on school partnerships and curriculum exchange.
Since 2008, Team Kenya have built a strong relationship with the community in Ndhiwa, and Twende Pamoja. Team Kenya work in partnership with Twende Pamoja and together we have transformed the lives of over 60,000 people in Ndhiwa, including 20,000 young girls.
2019 was a year of success and change – we know it is possible to get all girls in school and keep them there, providing safe and quality education, and we need to continue to strengthen, amplify and refine our strategies to Leave No Girl Behind. We also know that educating girls does not happen in isolation, which is why we also work with the local community in Ndhiwa and are constantly researching best practice in international education.
In 2020 our narrative from "making a difference" to "here's how transformation really happens and why we need you to support and work with us". 2020 is a year of transition, of shifting the power, so that we can ensure the continued impact and future sustainability of our work.
Shift the Power encourages organisations to transfer power to the edges. For Team Kenya, this means;
building the capacity and skills of Twende Pamoja so they become "co-creators"
continuing to evaluate and refocus our work so that we are adopting the behaviours associated with our values
making a conscious effort to avoid bias in our language, our approach and our communications with the wider community in the UK and Twende Pamoja.
As 2020 progressed, however, the global pandemic meant our ways of working had to change and our focus shifted temporarily. In the UK we quickly moved to fully remote working and in Kenya resources were very quickly mobilised so that Twende Pamoja were able to source additional funds which Twende Pamoja staff were able to effectively support many girls when schools closed. The effects of the pandemic continued throughout 2021 and this was a year of change for both organisations. In the UK, a successful Trustee recruitment campaign created a larger, diverse board of Trustees with a wide range of skills and experience. The UK board also finalised plans to recruit a new CEO, which culminated in the appointment of Leela Shanti in December 2021. In Kenya, Twende Pamoja continue
to ensure girls had access to teaching resources and, when schools reopened, were able to safely return to education.
As 2022 unfolds, we are working towards the following 5 long term goals:
GOAL 1: FUNDING AND ENGAGEMENT The principles of our approach and the
processes by which we engage with new and existing partners are clearly articulated which
leads to regular fundraising activities, grant applications, advocacy, education and
awareness raising, volunteers and donor stewardship (relationship management).
GOAL 2: FINANCE Team Kenya and Twende Pamoja are financially resilient and
sustainable organisations which are well managed with diverse funding streams generating restricted and unrestricted income in line with annual targets
GOAL 3: DATA AND RESULTS Robust monitoring and evaluation processes are in use which provide quality information to improve learning, planning and services and contribute
to sector knowledge through, wider impact reporting and advocacy
GOAL 4: COMMUNICATION Clear communication strategy, processes and activities are in place which enable us to effectively articulate our vision, mission, values and impact
GOAL 5: RESILIENCE BUILDING Team Kenya and Twende Pamoja are well governed,
resilient, and effective, with efficient, robust operating procedures which ensure they are
sustainable, and impactful organisations
Meet the team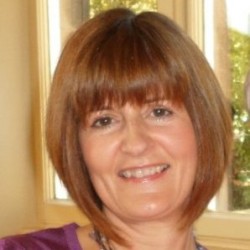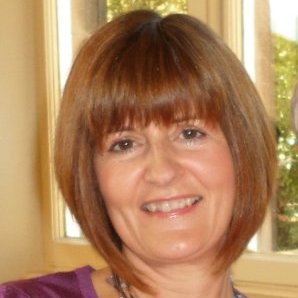 Valerie Wilson
Valerie is the Founder of Team Kenya, and trustee. Val has over 30 years' experience in leadership roles in education and international development with a focus on capacity building, strategic development and project management. She was Chair of trustees until August 2020 and has previously been a Trustee at One World Network North-East.
Val's passion for gender equality, social and environmental justice and commitment to
sustainable development led her to Ndhiwa in 1998. She supported teachers in the community to set up a Learning and Resource centre and registered Ndhiwa Community Empowerment and Development Project as a CBO in 2003. She remains actively involved as Twende Pamoja Treasurer. She is committed to ensuring Team Kenya continues its holistic evidence based approach working respectfully, with integrity and in collaboration with Twende Pamoja to empower the community to Shift the Power and solve deeply-rooted social, political, and economic problems.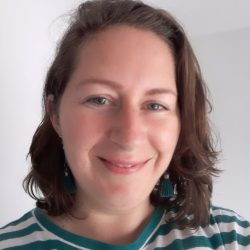 Leela Shanti
CEO
Leela brings with her a wealth of knowledge and experience in international development; particularly in education, enterprise, and community-led change. She was formerly in a senior leadership role with Action Through Enterprise, where she was instrumental in its organisational growth and development in improving lives in rural communities in Ghana. She is a champion of small international development charities and a Working Group Member of the SIDCN network to amplify the voices of 'smalls' and the communities they serve.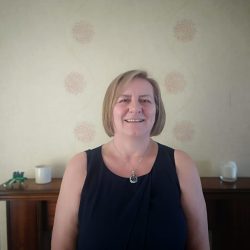 Lynda Evans
Formerly a Trustee and Board Secretary, in June 2021 Lynda was appointed as Chair of Trustees. Her involvement with Team Kenya over the last 10 years has also included working as a volunteer on the joint Team Kenya/Twende Pamoja values project, helping to develop the transition plan to 'shift the power' to Kenya and supporting a very successful teacher training project on classroom management and active learning. Lynda was the former Head of Geography at Walbottle Campus and then Gosforth Academy before changing careers to lead the teacher training team at Newcastle College and then becoming the Assistant Principal of Newcastle Sixth Form College. Having retired in August 2019, she is delighted to be able to support the charity in her new role.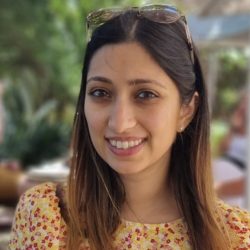 Bhakti Modha
Bhakti has joined the board in December 2021. She is currently a Director at UBS with many years' experience in finance. Bhakti has Kenyan heritage and particular interest in supporting Team Kenya and Twende Pamoja's work to empower women through enterprise, and supporting the development of the Karibuni Women's Enterprise Initiative.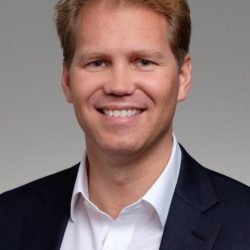 Frithiof Wilhelmsen
Frit joined Team Kenya as Trustee in December 2021. He is a member of the charity's Finance Sub Committee and dedicates his time to providing financial planning and governance support to the Twende Pamoja team. Frit holds a Masters of Public Administration and international Affairs from Columbia University and a BA from King's College London. Frit is Norwegian, but based in Zurich, where he works for the Macquarie group's maritime finance team.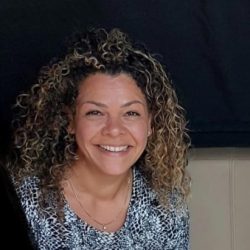 Sally Alayarian
Sally joined Team Kenya as a Trustee in December 2021 and is very proud to contribute to the organisation in further encouraging communities to embrace and support gender equality. Professionally Sally has more than 20 years of international management experience in financial and professional services and is currently working as Chief Risk Officer and non-executive Director.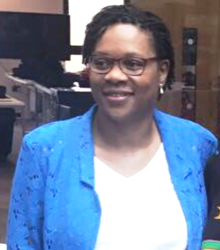 Catherine Sackey
Catherine joined Team Kenya as a Trustee. She has worked across the public and charity sectors. She has been a Chief Executive of a mental health charity. She has managed regeneration projects and a local strategic partnership. She also worked with an international book aid charity which works with publishers and others to support schools, universities, public libraries, refugee camps, hospitals and prisons to supply learning materials and equipment. She has been a Non-Executive Director, School Governor and a Lay Member of the Lord Chancellor's Advisory Committee on the Recruitment of Magistrates. Catherine looks forward to a future when all females can freely access education and opportunities which offer them chances to imagine new possibilities and shape their own futures.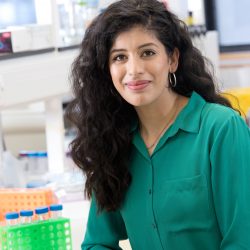 Pavandeep Rai
Pavandeep is a Team Kenya Trustee. She joined team Kenya in 2013 as a student volunteer with the Newcastle University Team Kenya Society and has been involved ever since. During her time, Pavandeep has taken part in events such as the Great North Run and Hadrians Wall walk to raise money for the charity. She has also organised several fundraising events and until recently, aiding the charity in its grant funding and research initiatives. Pavandeep was born in Kenya and still holds strong connections to her roots. She is passionate about the empowerment of women and is overjoyed to combine these two interests in helping her to serve Team Kenya. By profession, Pavandeep is a Management Consultant specialising in Growth Strategy.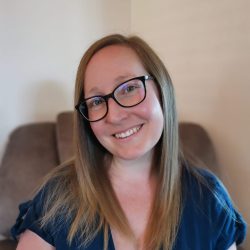 Peta Barrett
Peta is our part-time Fundraising and Operations Manager, with over 4 years of experience in bringing together global communities to empower the world's most vulnerable and marginalised women and girls. With a focus on community engagement, Peta's collaborative approach connects people from all walks of life, who share our vision for gender equality for all girls and women in Homa Bay, Kenya. Peta also contributes over 13 years of strategic and operational experience to our dynamic team. Peta  believes that all women and girls, especially those facing the worst injustices of inequality, must be actively included in the global movement for gender equality.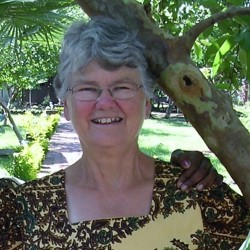 Jacky Quincey
Jacky has over 30 years' experience in education, starting her career as a teacher in East Africa and finishing as Deputy Head in a Northumberland High School. She volunteered at our projects in Ndhiwa and has been supporting our grants fundraising for several years.
Until April 2022 Jacky was a trustee – she has since changed roles and now acts as an Adviser for Twende Pampja's Education Programme Area.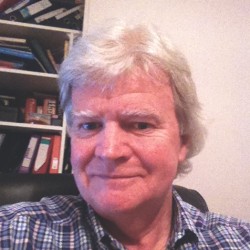 Terry Courtney
Terry is our Treasurer. He is a qualified accountant and worked in industry, in particular manufacturing and engineering, over 40 years for various companies, most recently as Finance Director of an engineering business where he was responsible for all finance and most commercial activities. Terry is now retired from full-time work but holds a non-executive directorship with a local design and manufacturing company and is a trustee of two charities in Newcastle and Darlington.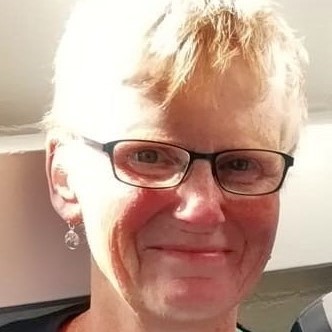 Claire Logan
Claire is a Team Kenya volunteer and has previous supported us as a Volunteer Coordinator and Finance Assistant. She was also involved in the planning of our Community Conversations programme in Ndhiwa. Before joining us she worked for 30 years teaching in secondary schools, including 3 years working with VSO in the Gulf Province of Papua New Guinea.