About Us
What's the story?
Team Kenya was officially founded in 2008 by Valerie Wilson, a geography teacher and senior manager working in a secondary school in Newcastle Upon Tyne, UK. Before establishing Team Kenya, Valerie had been working with the Ndhiwa community since 1999, focusing on school partnerships and curriculum exchange.
Since 2008, Team Kenya have built a strong relationship with the community in Ndhiwa, and Twende Pamoja. Team Kenya work in partnership with Twende Pamoja and together we have transformed the lives of over 60,000 people in Ndhiwa, including 20,000 young girls.
2019 was a year of success and change – we know it is possible to get all girls in school and keep them there, providing safe and quality education, and we need to continue to strengthen, amplify and refine our strategies to Leave No Girl Behind. We also know that educating girls does not happen in isolation, which is why we also work with the local community in Ndhiwa and are constantly researching best practice in international education.
In 2020 we are changing our narrative from "making a difference" to "here's how transformation really happens and why we need you to support and work with us". 2020 is a year of transition, of shifting the power, so that we can ensure the continued impact and future sustainability of our work.
Shift the Power encourages organisations to transfer power to the edges. For Team Kenya, this means;
* building the capacity and skills of Twende Pamoja so they become "co-creators"
* continuing to evaluate and refocus our work so that we are adopting the behaviours associated with our values
* making a conscious effort to avoid bias in our language, our approach and our communications with the wider community in the UK and Twende Pamoja.
In 2019 Team Kenya and Twende Pamoja took part in a joint consultation to determine our joint organisational values and how these can be used to drive our programmes forward. Values are defined as "principles or standards of behaviour; judgements on what is important to us". Our agreed values are;
* Collaboration: "the action of working with someone to produce someone"
* Empowerment: "the process of becoming stronger and more confident, especially in controlling one's life and claiming one's rights"
* Integrity: "the quality of being honest and having strong moral principles"
* Respect: "a feeling of deep admiration for someone elicited by their abilities, qualities or achievements"
Meet the team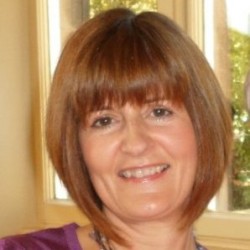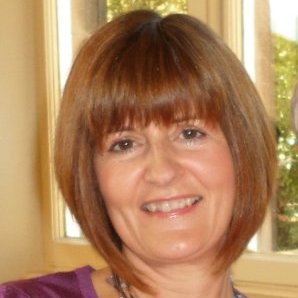 Valerie Wilson
Valerie is the Founder of Team Kenya and also our (volunteer) CEO. Val has over 30 years' experience in the education sector, including work as a Head of Sixth Form, lecturer in Geography and DFID Kenya Curriculum Project Coordinator. She has previously been a Trustee at One World Network North- East and spent eight years as a volunteer and Trustee at the Kenya Acorn Project.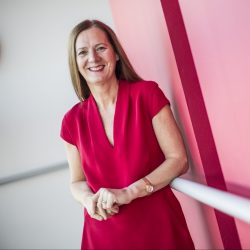 Maggie Pavlou
Maggie was appointed as Chair of the Board in September 2020. She has spent 30 years combining her executive work within the private equity environment with a range of non-executive roles across both public and private sectors including roles with The Princes Trust and ONE North East. Her current charitable trusteeships include: AGE UK, Citizens Advice CD, Changing Lives and The Soundroom. She is also a Governor and Trustee at York, St. John University.
Passionate about all aspects of people development, Maggie founded and still runs, People Gauge, a business which specialises in measuring and improving engagement within businesses and schools. She has worked all over the UK and has also spent time working overseas in Africa with Raleigh International and Save the Children.
Maggie was the first ever female President and Chair of the NECC – the largest Chamber of Commerce in the UK. During her time as President she led trade missions to Shanghai and worked with the UK Government on raising aspirations for young people across the North East. She is an advocate for the development of opportunities for women and is a member of the leadership steering group for WiHTL (Women in Hospitality, Tourism & Leisure).
Sophie Milliken
Sophie was appointed Vice-Chair of Trustees in October 2019. Sophie brings with her over 15 years of HR experience. She has been a Fellow of the Chartered Institute of Personnel and Development since 2013 and was awarded a Fellowship of the Royal Society of Arts in 2019. Sophie is an experienced Trustee and also supports Age UK Northumberland with HR, governance and strategy guidance in her role on the Board there. Sophie is hugely passionate about gender equality and education. She has been actively involved in a number of groups such as Northern Power Women and is MD of a business which works with university students to prepare them for the workplace.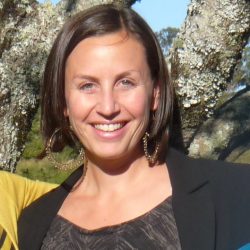 Laura Craggs
Laura joined us in July 2020 as part-time Grants and Impact Manager. Laura has worked in programme management in the international development sector for over 13 years, managing grants and building the capacity of community organisations. Her experience has been primarily focused on sexual and reproductive health and rights in sub-Saharan Africa. We're really excited to have her on the team!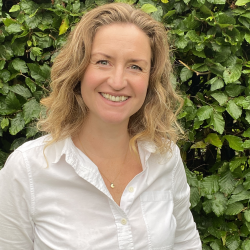 Laura Swan
Laura joined us in September 2020 as part-time Capacity Building and Fundraising Manager. Laura has worked in fundraising, grant management and capacity building in the international development and domestic sectors for over 17 years, securing funding from a range of sources including community, corporate, institutional and trusts and foundations. Having supported partners across the world over her career and spent two years working on girls' education, child protection and health programmes whilst in Afghanistan, she has a passion for working with grassroots organisations to support them through capacity building and helping them to achieve their potential. With an undergraduate degree in International Relations and Management and a Masters in Childhood Studies, Laura is committed to working to improve outcomes for girls and women in line with the UNCRC and is delighted to be working with Team Kenya and our partner Twende Pamoja.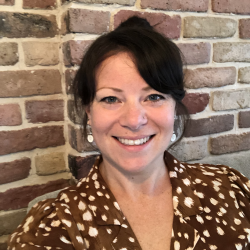 Kirsty Erridge
Kirsty is our part-time Development Manager, joining the team in February 2020.  Kirsty has worked in International Development for over 10 years with a particular focus on maternal health and education projects empowering girls and women in sub-Saharan Africa.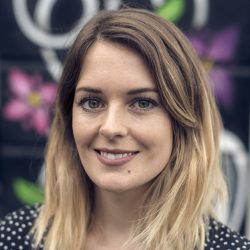 Vic Hancock Fell
Vic, is one of Team Kenya's co-founders and took on the role of Development Manager, then Marketing and Projects Manager from 2015 until 2018, she is now on our board of trustees.  She has 10 years' experience working in the education and non-profit sectors and has recently completed her Masters in NGO Management. Vic is the UK Director of Raising Futures, another small charity working in Kenya.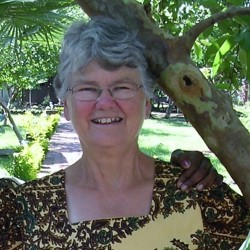 Jacky Quincey
Jacky is a Team Kenya Trustee and also supports with grant applications. Jacky has over 30 years' experience in education, starting her career as a teacher in East Africa and finishing as Deputy Head in a Northumberland High School. She volunteered at our projects in Ndhiwa for 6 weeks in 2013.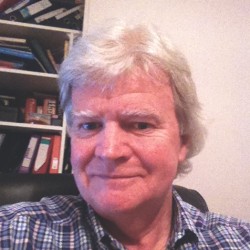 Terry Courtney
Terry is our Treasurer. He is a qualified accountant and worked in industry, in particular manufacturing and engineering, over 40 years for various companies, most recently as Finance Director of an engineering business where he was responsible for all finance and most commercial activities. Terry is now retired from full-time work but holds a non-executive directorship with a local design and manufacturing company and is a trustee of two charities in Newcastle and Darlington.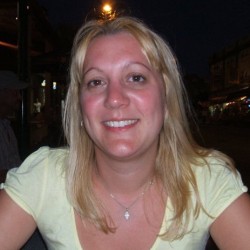 Alicia Jeans
Alicia is a Trustee based in Perth, Australia. She has 10 years' experience in the finance and insurance industry, Alicia's current role is as the Education Coordinator and Hospital School Liaison for Ronald McDonald House Charities. Alicia volunteered in Ndhiwa in 2009 for one month and in 2011 for 2 weeks.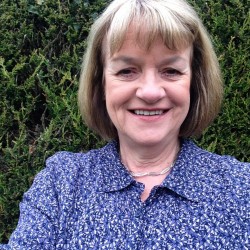 Kath Prandle
Kath is a Team Kenya trustee. She has also assisted with a variety of voluntary roles, including coordinating our Aspire Scholarships programme.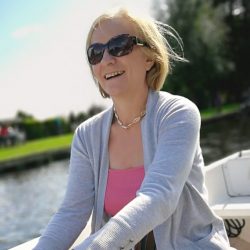 Lynda Evans
Lynda has supported Team Kenya in a variety of roles over the last 10 years including Secretary, Treasurer and Trustee. Lynda is currently volunteering with us as the Acting Chair of Trustees and has worked on the joint Team Kenya/Twende Pamoja values project and helped to develop the transition plan to 'shift the power' to Kenya. Lynda was the former Head of Geography at Walbottle Campus and then Gosforth Academy before changing careers to lead the teacher training team at Newcastle College and then becoming the Assistant Principal of Newcastle Sixth Form College.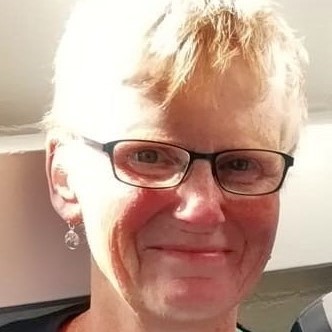 Claire Logan
Claire is a Team Kenya volunteer and has previous supported us as a Volunteer Coordinator and Finance Assistant. She was also involved in the planning of our Community Conversations programme in Ndhiwa. Before joining us she worked for 30 years teaching in secondary schools, including 3 years working with VSO in the Gulf Province of Papua New Guinea.