Our Story
What's the story?
Team Kenya was founded in 2008 by Valerie Wilson, a geography teacher and senior manager working in a secondary school in Newcastle Upon Tyne, UK. Before establishing Team Kenya, Valerie had been working with the Ndhiwa community since 1999, focusing on school partnerships and curriculum exchange. In 2008 Valerie left her job in teaching to dedicate her time to Team Kenya and is now the Chair of Trustees. Her daughter, Victoria, has also been involved with the charity since it was founded.
Since 2008, Team Kenya have built a strong relationship with the community in Ndhiwa and the Ndhiwa Community Empowerment and Development Project (NCEDP). Team Kenya work in partnership with NCEDP and together we have transformed the lives of over 5,000 children and their families in Ndhiwa.
We are Real. Meet The Team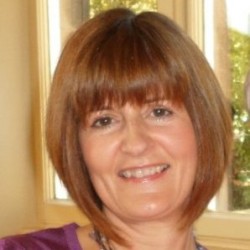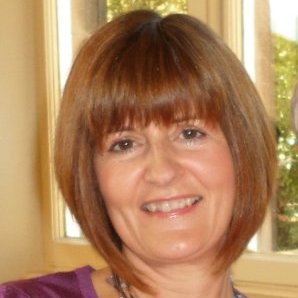 Valerie Wilson
Valerie is the Founder of Team Kenya and also our Chair of Trustees. As well as her role as Chair, Val is also our Partnership Manager. Val has over 30 years' experience in the education sector, including work as a Head of Sixth Form, lecturer in Geography and DFID Kenya Curriculum Project Coordinator. She has previously been a Trustee at One World Network North- East and spent eight years as a volunteer and Trustee at the Kenya Acorn Project.
Vic Hancock Fell
Vic, is one of Team Kenya's co-founders and was our first paid member of staff in the UK, taking the role of Development Manager from late 2015 until early 2017.  She has 10 years' experience working in the education and non-profit sectors and has recently completed her Masters in NGO Management. Vic is now the Director of Fair Development Consulting, a social enterprise project helping small NGOs like Team Kenya grow, She continues to volunteer for Team Kenya.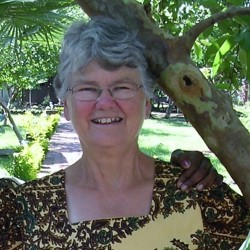 Jacky Quincey
Jacky is a Team Kenya Trustee. She also supports our Water Works For Girls project and helps with grant applications. Jacky has over 30 years' experience in education, starting her career as a teacher in East Africa and finishing as Deputy Head in a Northumberland High School. She volunteered at our projects in Ndhiwa for 6 weeks in 2013.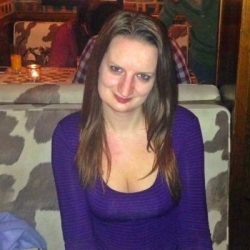 Emily Casson
Emily joined the board in 2016. She has a background in policy, campaigns and fundraising in the non-profit sector in the UK, more recently focusing on digital fundraising as the Senior Individual Giving Officer for digital fundraising at Cats Protection. Emily is also the Chair of the Institute of Fundraising North East where she advises local charities on fundraising best practice.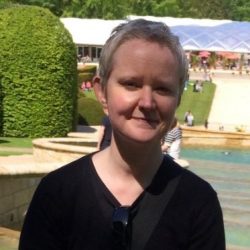 Julie Scanlon
Julie is one of our Trustees, she joined the Board in 2017.  Julie is a Senior Lecturer in English Literature at Northumbria University and specialises in examining the ways in which cultural representations of gender and sexuality across literature, film and television impact upon our understandings of our society. She is a member of Northumbria's Gender and Society Research Hub and the Gendered Subjects Research Group and is interested in all things pertaining to gender equality.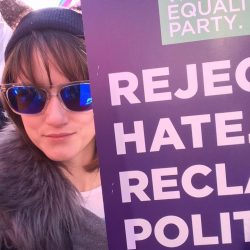 Lizzi Hollis
Lizzi is one of our Trustees, she joined the Board in 2017. Lizzi's education background is in Ancient History and Archaeology and during her time as a student she became involved with fundraising. It was as a result of this that she decided to pursue a career within fundraising; her career so far as included a roles at Shelter UK,  Marine Conservation Society, Marie Curie and Independent Age. Lizzi is a passionate supporter of women's rights and equality and is the founder of Charity Women.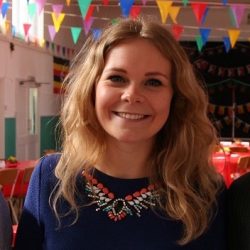 Emilie Suggitt
Emilie joined the Board in 2016, she has worked in fundraising for five years in the arts, education and international development sectors. Emilie is currently Programme Funding Coordinator at Self Help Africa, an international development charity that has been working to eradicate hunger and poverty in rural Africa for 30 years. Emily is passionate about girls and women's' rights and eradicating poverty.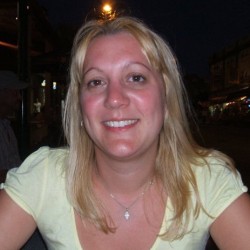 Alicia Jeans
Alicia is a Trustee based in Perth, Australia. She has 10 years' experience in the finance and insurance industry, Alicia's current role is as the Education Coordinator and Hospital School Liaison for Ronald McDonald House Charities. Alicia volunteered in Ndhiwa in 2009 for one month and in 2011 for 2 weeks.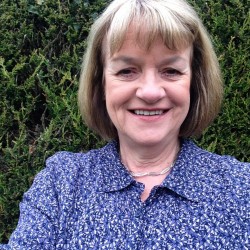 Kath Prandle
Kath is one of our fantastic volunteers. She has spent one year coordinating our sponsored students programme and is now supporting us in raising vital funds to support our work.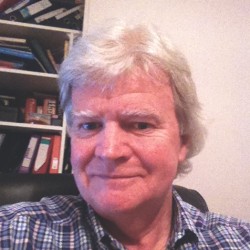 Terry Courtney
Terry is our Treasurer. He is a qualified accountant and worked in industry, in particular manufacturing and engineering, over 40 years for various companies, most recently as Finance Director of an engineering business where he was responsible for all finance and most commercial activities. Terry is now retired from full-time work but holds a non-executive directorship with a local design and manufacturing company and is a trustee of two charities in Newcastle and Darlington.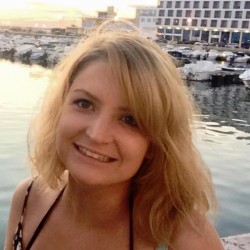 Helen Essex
Helen is one of our superstar volunteers. Helen looks after our Facebook and Twitter page and supports us with our marketing so we can keep telling people about the life changing we're doing in rural Kenya.