Vision
Our vision is for every girl in Kenya to have an equal chance to achieve her potential and be free from poverty.

Mission
Our mission is to involve entire communities in gender equality, so that girls in rural Kenya can create their own bright futures.

We work with local Kenyan people to educate girls, empower women and transform communities in rural Kenya.
Girls can change the world
Given the chance, girls can play a critical role in solving the most persistent development problems facing the world today. By investing in girls' education, preventing early marriage and teen pregnancy, issues such as HIV and AIDS can be resolved and the cycle of poverty can be broken. It's not about prioritising girls over boys (in fact, we do lots of work with boys and men in the community), it's about working with all members of the community to level the playing field and tackle inequality.
Be the first to know about our projects, events and campaigns!
480
of the most vulnerable girls were given access to safe spaces, counselling and home visits from a social worker to enhance their personal safety and wellbeing.
450
families of the vulnerable women and girls received public health education awareness on COVID-19 to protect them from infection.
700
pupils continued to benefit from reading clubs / homework club and tuition sessions (560 girls and 140 boys) to maintain their education during school closures.
234
female caregivers of girls received agricultural training to build their capacity and independence, strengthen household incomes and enhance food security.
260
families received emergency agricultural supplies enabling them to grow nutritious food and sell the surplus to provide an income.
510
women were engaged in table banking (microfinance) groups to enable them to save and access loans to start and continue small businesses.
Latest News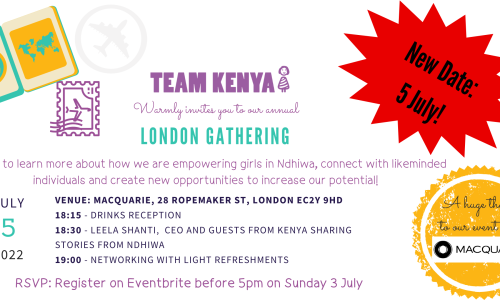 Team Kenya invites you to join us for an in person networkin...
Read more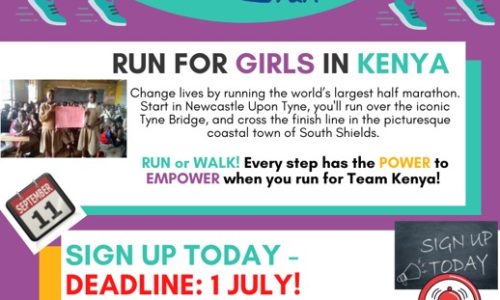 Will you pull on your running shoes to support vulnerable gi...
Read more