Universities
We've developed partnerships with a number of UK universities, including creating our very own Team Kenya societies at Newcastle, Northumbria and Sussex University.
Getting involved with Team Kenya during your time at university allows you to get involved with a small charity where your volunteering and fundraising efforts will make a real difference.
You will develop new skills and experiences that will be invaluable to your future career!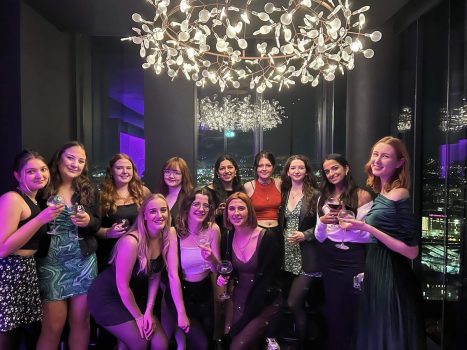 Our University Partnerships
Newcastle University
The Newcastle University Team Kenya Society is a great way to learn more about international development, complement your academic learning by gaining new skills and making a difference to some of the world's most vulnerable communities. 2021 was an active year for our new committee! An online yoga event was held early in 2021 and later in the year Mary, one of the societies Kenyan members, ran a session on the impact of charities like Team Kenya working in rural communities, from the perspective of a Kenyan girl. The new academic year saw the society expand to 30 members who organized a pub quiz and an end of year social event. Some members of the society are planning to be able to visit Kenya in 2022. We are currently looking for new members, especially those interested in taking the reins and being part of the next leadership committee. To get in touch please contact us.
The society involves:
Volunteers promoting Team Kenya on campus.
Fundraising events including, fashion shows, cinema evening, cake sales, Great North Run, book sales.
Inter-university fundraising challenges with Durham University.
Recruiting new volunteers through Go Volunteer.
Curriculum activities to support students in presentations, projects and dissertations.
Planning volunteering opportunities and visits to Kenya.
You can find out more about the Newcastle University Team Kenya society by checking out their Facebook page.