Schools
Since 2008, we have had lots of amazing school partnerships that have been invaluable to continuing our work in Ndhiwa.
Because we are a North East based charity, most of our school links have been in Newcastle Upon Tyne. We have had longstanding partnerships with Whitley Bay High School, Longbenton Community College, Seaton Burn Community College, Bydales School and Throston Primary School.
Since 2008, our school partners have raised an absolutely incredible £50,000 for our work!
School partnerships are an amazing opportunity for your students to gain a real insight into life in Kenya, with many of our schools also taking their students on a school trip to Kenya to see what their fundraising has achieved.
Universities
We've developed partnerships with a number of UK universities, including creating our very own Team Kenya societies at Newcastle, Northumbria and Sussex University.
Getting involved with Team Kenya during your time at university allows you to get involved with a small charity where your volunteering and fundraising efforts will make a real difference.
You will develop new skills and experiences that will be invaluable to your future career!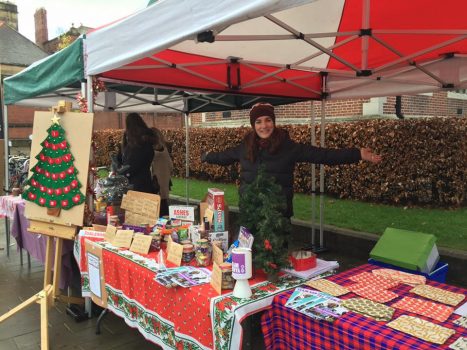 Our University Partnerships
Newcastle University
Our partnership with Newcastle University goes back to 2014. We even have our own society to support Team Kenya!
The society involves:
Volunteers promoting Team Kenya on campus.
Fundraising events including, fashion shows, cinema evening, cake sales, Great North Run, book sales.
Inter-university fundraising challenges with Durham University.
Recruiting new volunteers through Go Volunteer.
Curriculum activities to support students in presentations, projects and dissertations.
Planning volunteering opportunities and visits to Kenya.
You can find out more about the Newcastle University Team Kenya society by checking out their Facebook page.
University of Sussex
We've been working with the School of Business, Management and Economics at the University of Sussex since 2015. The School funded a 6 month volunteer fundraiser placement at Team Kenya in 2015, sent a brave group of volunteers to climb Mount Kenya and have set up their own Team Kenya Society in 2017.
Northumbria University
Our partnership with Northumbria University goes back to 2013. We work with the Marketing faculty within the Business School to provide students with the opportunity to undertake projects relating to marketing and run student trips to Kenya for volunteering opportunities.