Business Challenge
We are excited to launch our new business challenge, which engages teams to compete for the opportunity to visit Kenya! You and your team can compete by aiming to walk the biggest distance to raise the most money for Team Kenya's programmes.
You can find out more information in our brochure here.
Corporate Partners
We provide a number of off-the-shelf products and solutions to enable companies to support us and benefit from a compelling diversity and social marketing message to build brand profile.
Our standard corporate membership packages range from just £500 up to £10,000 to suit all business needs. Benefits vary according to the package selected, but include as standard:
– Annual Corporate Membership subscription.
– Use of a marketing message for corporate communications.
– Company listing on our website.
– Gender diversity training.
– Corporate Membership certificate.
– Receipt of our e-newsletter.
Current Partners
Orange Bus

Orange Bus is a digital agency driving business through cutting-edge strategy, market insight, product prototyping and bespoke creative solutions.
Orange Bus generously donated staff time to develop Team Kenya's first website, saving us thousands of pounds and ensuring a high quality website to promote our work. Orange Bus staff have previously climbed Mount Kenya and visited our projects, and in 2018 they have teams taking on Kilimanjaro, the Great North Run and Hadrian's Wall Walk to raise vital funds for our work.
The Sword Inn Hand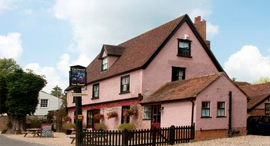 The Sword Inn Hand is a beautiful 14th century Inn, restaurant and pub in scenic rural Hertfordshire.
The Sword Inn Hand recently supported Team Kenya by raising funds for our work at their summer beer festival. Over the Christmas period they plan to raise more funds by adding an optional £1 donation on to each tables bill, and by match funding our upcoming Big Give campaign.
Finger Prints Design
Fingerprints Design offers a top quality print and design service ideal for seeing projects through from concept to completion.
Fingerprints Design provide Team Kenya with t-shirts, posters, flyers, banners and any of their other printing and design needs free of charge, ensuring that we can continue to spend more of our donations on project delivery in Kenya.
Additional Corporate Opportunities
There are numerous ways through which you and your team can get involved with Team Kenya! A few ideas are listed below. If you have another suggestion, please contact us… We're always keen to develop ideas for partnership!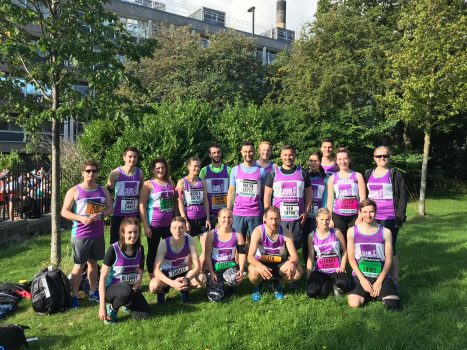 Challenge Events
Do you and your team want a physical challenge?! We regularly organise fundraising challenge events, which are perfect for corporate audiences!
In the UK we have our Hadrian's Wall Walk and Great North Run. Whilst overseas, we organise treks of Mount Kenya and a Kenya Cycle Challenge!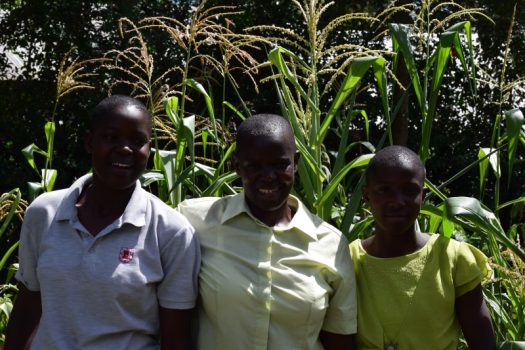 Visit Ndhiwa
Visit Ndhiwa to see the impact that your support has had! Stay at Karibuni Eco-Cottages, proceeds from which are all reinvested into the local community.
You will have the opportunity to visit local schools, meet local families and entrepreneurs and immerse yourself in authentic Kenyan culture.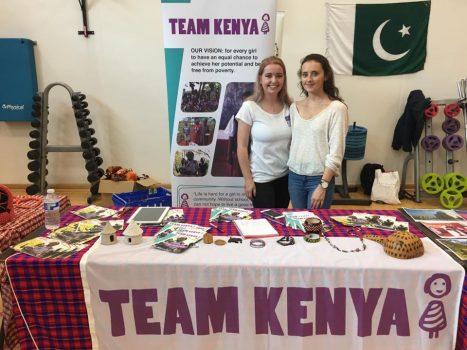 UK Volunteering
Our volunteer roles range from hands on activity for campaigns, being on our board
or supporting us with our marketing and social media.
A successfully managed employer supported volunteering programme can be a fulfilling experience for everyone.