Blog
Award Winning Leadership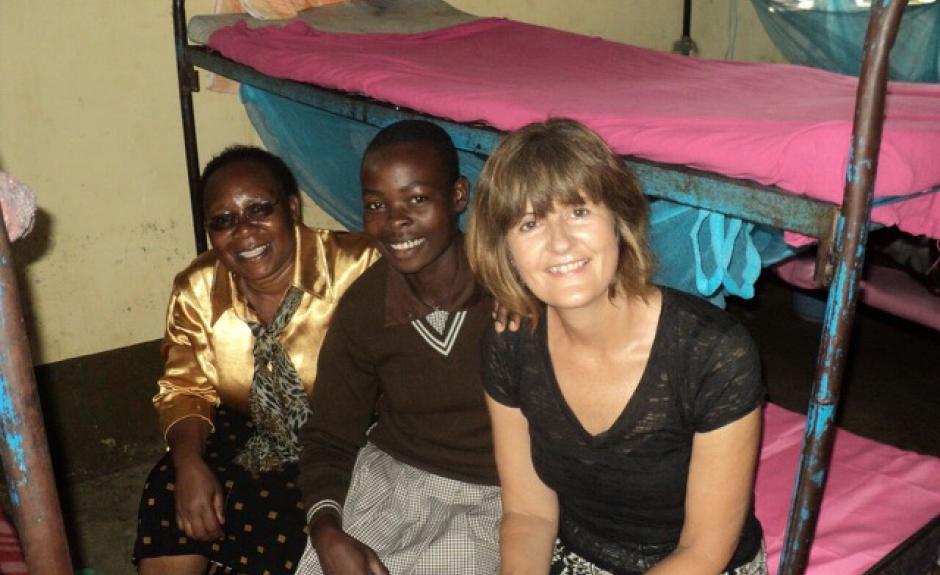 On September 11th our founder and Chair of Trustees, Val Wilson, was awarded the Prime Minister's Points of Light Award for her work with Team Kenya. We are very proud!
An excerpt from an article in the Chronicle:
In 2008 the 56-year-old left her job as head of sixth form at Seaton Burn Community College to set up Team Kenya.
"Valerie has dedicated her time to changing the lives of the local community in Ndhiwa," the Prime Minister said. Through Team Kenya, she has given hundreds of girls an education and provided young people with loans to set up their own enterprises. "Valerie has changed the lives of many people in the community and I am delighted to be able to recognise her service by making her the UK's 332nd Points of Light."
The Point of Light awards recognise outstanding individual volunteers – the people who are making a change in their community and inspiring others – and each day, someone, somewhere in the country is selected to receive the award to celebrate their achievements.
 Valerie with students in Ndhiwa
As well as sponsoring students through school, Valerie's charity provides everything from their food to their school uniform and pens. And the charity also provides start up funds for the young people to set up enterprise projects – bringing much needed wealth to the region. Valerie is also committed to spreading the word about the region and the work of the charity, regularly speaking to schools and encouraging partnerships between Kenyan and British schools.
"I'm very happy to receive the Prime Minister's Points of Light Award," said Valerie, who has also lectured at Newcastle College. "I'm proud to have worked with Team Kenya's dedicated and passionate group of volunteers, which includes several of my friends and family members, to have transformed the lives of girls and young women in rural Kenya.
"We're always looking for new, enthusiastic volunteers, so do get in touch with us if you'd like to join our team!"
You can read the Volunteer Profiles on our blog, to find out about our current volunteers and different ways you can get involved.