Blog
Newcastle University Team Kenya Society's Fashion Show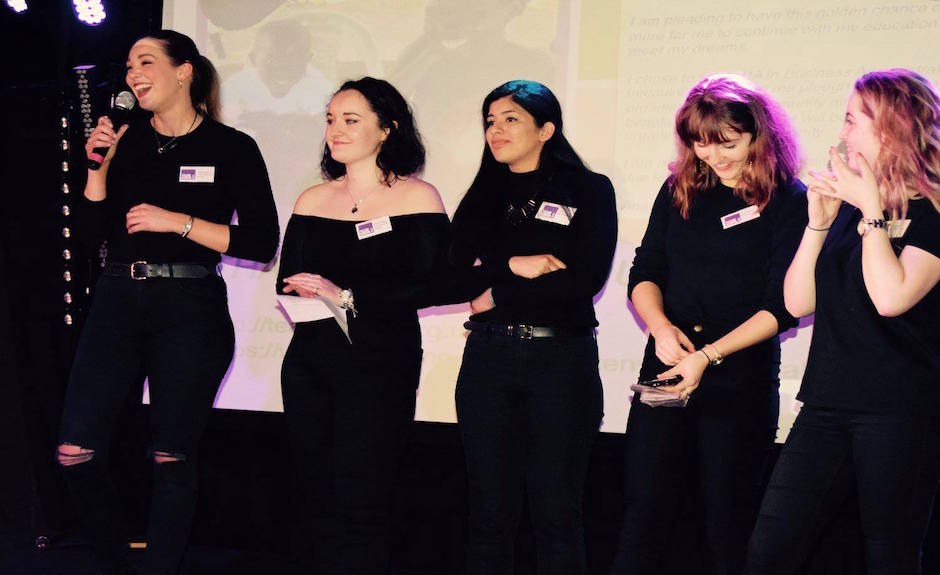 Blog post written by Sophie Woollands, Newcastle University Team Kenya Society. 
On Sunday 7th February, a group of student volunteers from Newcastle University Team Kenya Society put on a fashion show in order to raise money for Team Kenya.
We were specifically raising money for a girl called Anatalia. After being introduced to Anatalia's story by Team Kenya, we decided to organise a large event in order to raise funds to support Anatalia to complete her education at university.
We are a society made up of young women studying at university and therefore we all regard education as an irreplaceable and cherished aspect of life. Given this, we wanted to work together to help another young woman achieve her dream of an education. Education is very much taken for granted in the UK and upon hearing Anatalia's story, we all felt stirred to do what we could to help. Team Kenya's message of educating and empowering women is something we are passionate about. We believe that there is nothing more powerful than young women uniting across the world, empowering and supporting each other.
After many meetings, and a very long day spent in the students union decorating the venue and completing dress rehearsals, we were ready to go at 7.30pm.
We opened the show with the 'vintage clothing' section, showcasing collections put together by a local vintage retailer, 'The Yesterday Society' and also a collection made by members of our society who bought clothes from charity shops and put together stylish ensembles for under £10.
Our second section was a 'Kenyan' collection in which our beautiful models showcased a selection of traditional Kenyan outfits and jewelry. This was followed by speeches from Val Wilson and Gordon Wilson, giving everyone an insight into the work that Team Kenya do and how to get involved.
Our third and final section showcased some fantastic local talent including a student costume designer, Eve Kershaw, who's Alice in Wonderland costumes and headdresses dazzled the audience. A catwalk followed this from a student-run male clothing brand, Humbug, with some fantastic male models strutting their stuff. We closed the show with a local designer and online clothing retailer, Lovely Little Me.com, who also came along to sell their clothes at our event.
The designs were all a huge success as we not only raised money from selling some of the clothes but also allowed local designers to showcase their talent and increase their brand awareness.
Our models were all fantastic – everyone threw themselves into the show completely and the society was extremely grateful for the great support from fellow students.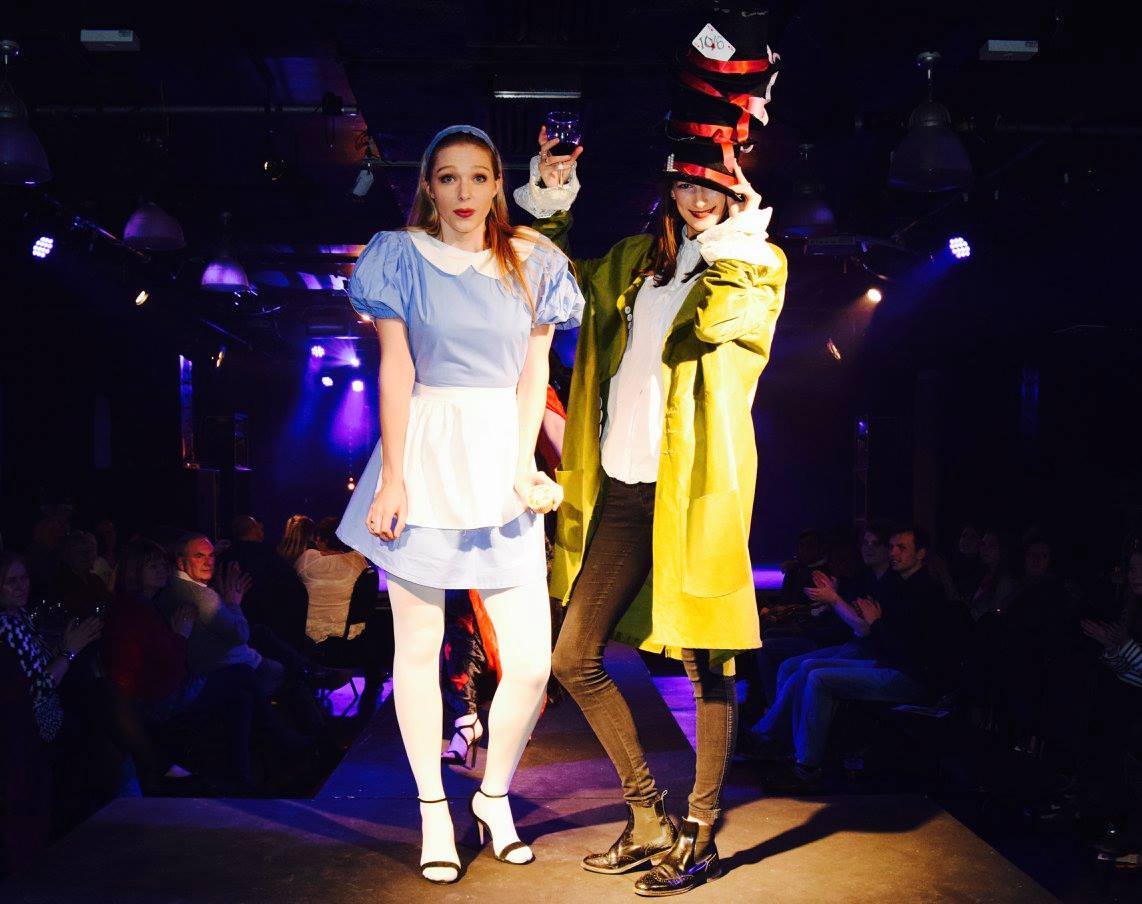 With wine flowing and delicious burgers from The Fat Hippo Burger Bar, each interval provided everyone a chance to eat, drink, laugh and relax.
Our Kenyan jewelry stall, homemade cake stall and clothing stalls also ensured there was plenty to browse and purchase.
We concluded the event with a raffle, with wine, chocolates and cosmetics up for grabs, and an auction for prizes including 2 day passes to the Newcastle Horse Racing and a 7-day leisure pass at Newcastle Marriott Hotel. Everyone got involved and the final bids were extremely generous.
The grand total raised from the event was £985. We were overwhelmed by the support from everyone that attended and were thrilled at the success of our first large fundraising event. Given that our society was only ratified in September, we are delighted with how far we have come in such a short time and with the total funds we have raised for Anatalia so far this year.
We would like to extend a huge thank you to everyone that attended the event and a special thank you to Gordon Wilson for his constant support with the society.
We are currently in the process of planning some smaller fundraisers for the rest of the academic year and also some campaigns to spread awareness on campus. As our committee will all be graduating in July, we will also be electing a new committee in May to continue the Team Kenya society in the next academic year.
Our first fundraising event has inspired us and we are excited to see what else we can achieve as a group of girls striving to raise money and awareness for the work Team Kenya does. Watch this space…
"I had a great time at the fashion show! I loved all the different clothes. The colors were amazing!!!" – Flora Gilbert, Third Year Geography Student, Newcastle University
"It was a fantastic evening. It seems like a lot of time and effort went into organizing it and it really paid off. It was interesting to learn more about the charity and how Newcastle University students are helping" – Anna Pritchard, Third Year Fine Art Student, Newcastle University