Blog
Cool runnings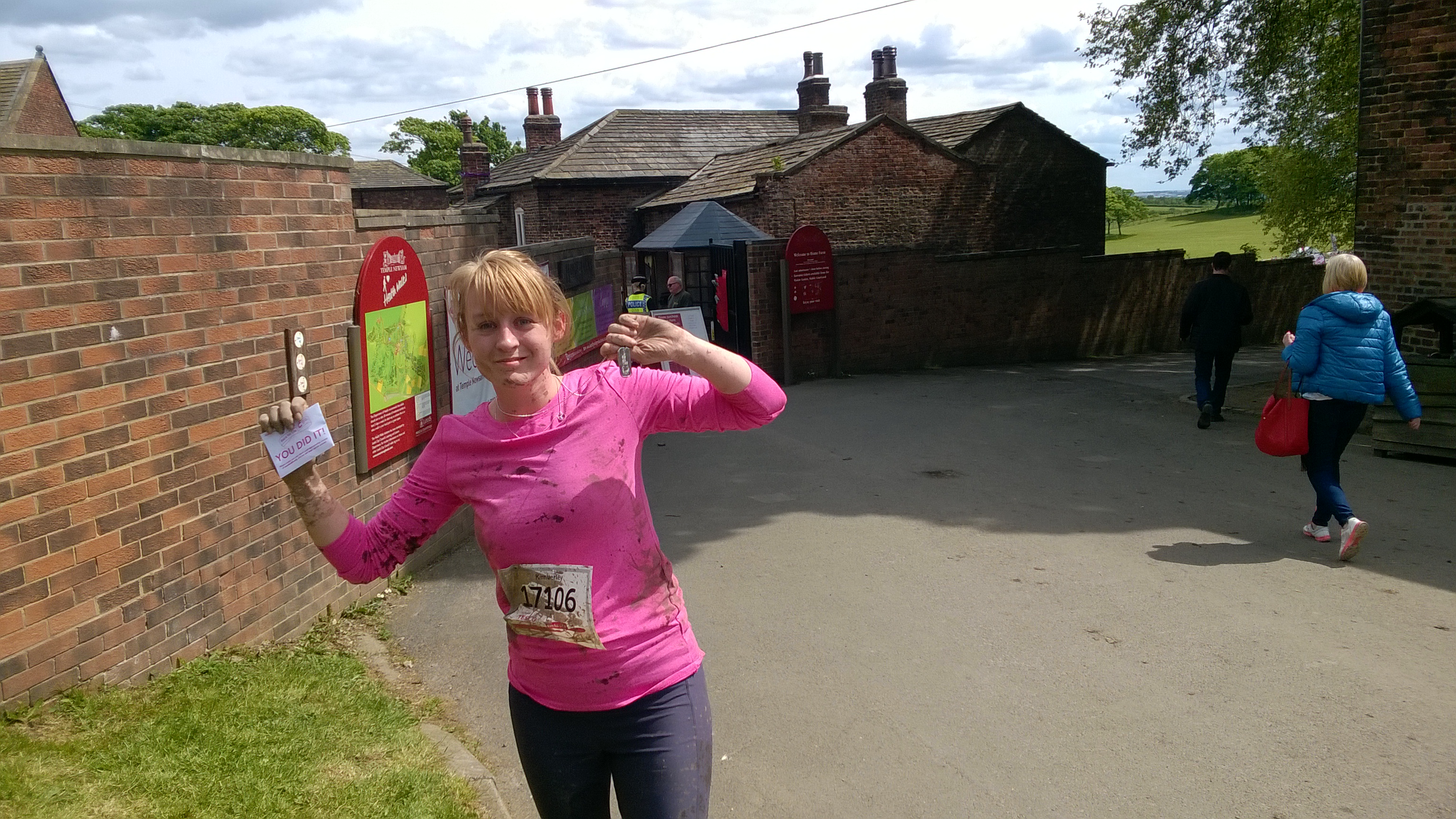 Our brilliant fundraiser, Kim, is dusting off her running shoes to take part in the Great North Run on 11 September – and every penny she raises will go towards educating girls in Ndhiwa. We are so grateful to Kim and all our other GNR runners for taking on this challenge, and so we caught up with her to have a chat about the blood, sweat and tears as she gets ready to join the starting line…
Nice to meet you, Kim! Tell us a bit about yourself!
I'm a nearing 30, chocoholic diabetic who spends her weekdays trying to get people excited about information governance!
I live with my tiny ferret-like cat called Flora who has become my baby (whether she wants to be or not!), and my very tall other half Chris, who at 6'5 makes my 5'3 frame feel even shorter than it already does!
Will the Great North Run be your first half-marathon?
Yes and no. I attempted my first half marathon in February but ended up hobbling most of it due to an injury I got just the week before. This will be the first half marathon that I will hopefully complete properly and enjoy.
How's the training going?
Challenging – but isn't that the point?! After my injury I hadn't run
in 5 months
so to suddenly start again was a shock to the system.  The mixture of Yorkshire weather (either torrential rain and wind or scorching heat) adds further challenges but I am also enjoying being out and running again. Knowing that I am doing it all in order to raise money for a great charity helps to motivate me on days when I don't feel up to it so it makes the whole training process easier.
What inspired you to raise funds for Team Kenya?
Since my uni days I have seen and heard about all the great things Team Kenya is constantly doing. Seeing the pictures and hearing the team and volunteers talk about their experiences is inspiring in itself. You can just see what a fantastic charity it is. The opportunity came up to help contribute towards it – I jumped at the chance.
What do you think makes Team Kenya a little different?
It's a whole family affair. From Val (Wilson, our co-founder and Chair of Trustees)'s creation down to everyone involved. Everybody who meets somebody involved within Team Kenya automatically wants to be involved and help this charity. It accomplishes amazing things and you see that. They have passion about helping and improving lives and the young women of Kenya become part of the family too. It sounds cheesy, but Team Kenya stands out to me because of the direct involvement everyone has. It's very hands on.
How much money are you hoping to raise?
At least £350. Surpassing that would be brilliant, though!
Help Kim achieve her target – sponsor her here:
 www.justgiving.com/fundraising/Kimberley-Beer1