Blog
Eco-tourism with a difference at Karibuni Eco Cottages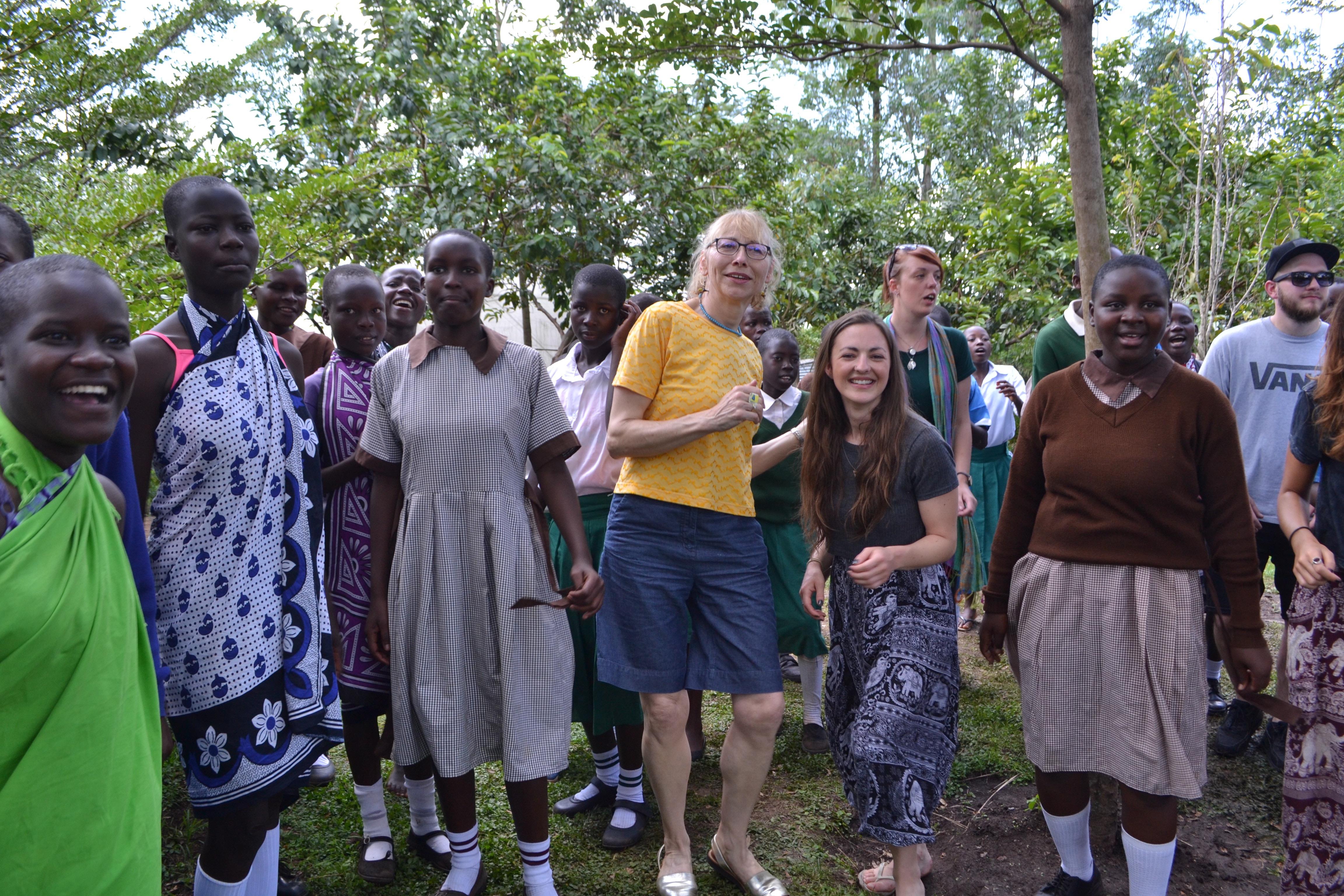 When you're flicking through the gorgeous, glossy pages of a travel magazine, browsing Trip Advisor, or reading travel blogs online, the words 'green', 'eco' and 'sustainable' are scattered everywhere like daisies on a lawn. But I've realised choosing an eco holiday isn't always as simple as that. Some places just offer a 'greenwash' over a standard trip, with a few sustainable whistles and bells to quiet the guilt. But others, like the Karibuni Eco-Cottages in Kenya, do offer something rather more than just recyclables.
I'm based in Tideswell, in a very rural part of the Peak District in the UK, and so how I first learned about this tiny cluster of cottages in a country on the east coast of Africa is the beginning of a story, starting with a diversion to Newcastle-Upon-Tyne.
The Karibuni Eco-Cottages are supported by Team Kenya, a small NGO based in North East England that was founded in 2008 by geography teacher Valerie Wilson. She had worked with people in the Ndhiwa community, in Kenya's Nyanza province, since 1999, through curriculum exchange and school partnerships. Since the founding of Team Kenya, the charity has transformed the lives of over 5,000 children and their families in Ndhiwa, in collaboration with the Ndhiwa Community Empowerment and Development Project (NCEDP). The charity's first paid member of staff is the daughter-in-law of a friend of mine in the village, which is how I heard about the Team Kenya and the Eco-Cottages. And now we've got back to Tideswell, lets head off to even more rural Kenya to see why I was so impressed that I actually helped to fundraise for the NCEDP.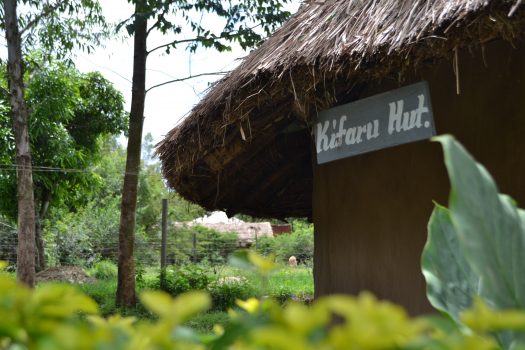 The Karibuni Eco-Cottages are not far from Lake Victoria, in a lovely clearing off the beaten track, and from a simple tourism perspective, they offer everything a traveller could want. The Eco-Cottages are run on behalf of the community by the Ndhiwa Community Empowerment and Development Project (NCEDP). The accommodation is in environmentally friendly modern brick-built cottages or traditional Luo mud huts in a beautiful Kenyan landscape. The on-site restaurant serves locally sourced Kenyan cuisine. Staff can arrange tours of the local area. And if up close and personal with a giraffe or bare-faced-go-away-bird isn't your cup of tea, there is even a beautician on site, a student trained with the support of Team Kenya.
So far, so eco. Many or most of these things could be said of any well-run eco-tourism site. So what makes Karibuni different? From my connection with Team Kenya, it's very clear: this eco enterprise was set up with the express aim of providing long term jobs and income for local people.
NCEDP and Team Kenya have a particular focus on educating, empowering and supporting women and girls, ensuring that they can grow up in safe communities, attend school for as long as they can, and get jobs or set up their own businesses. The Eco-Cottages are a practical expression of this vision, with all of the profits reinvested in the community. Visiting Karibuni is the opposite of staying in a tourist bubble. You see your money at work all around you, particularly in the community's projects supporting young girls. In remote and rural parts of Kenya, local poverty, lack of education and the dominance of traditional attitudes and practices can have a disproportionate impact on the women. With money from the Eco-Cottages and other Team Kenya fundraising, Ndhiwa is positively addressing this issue.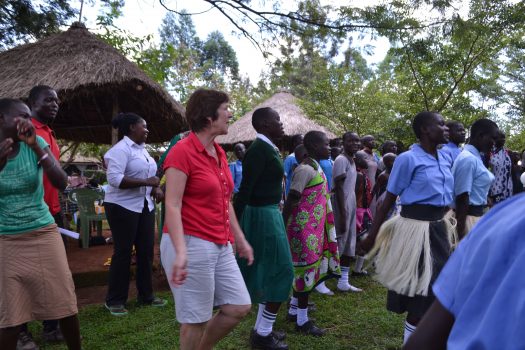 As well as welcoming tourists, the Eco-Cottages provide a home for Team Kenya volunteers, working on projects that provide education and work to local people. You could be a coach for the girls or boys' teams. Plant trees, tend greenhouses and help to grow food for the cottages and the community. Help out with the 'Spotlight on Ndhiwa' newsletter. Teach or pass on professional expertise, from English language to ICT and specialist skills. So – a trip to the Karibuni Eco-Cottages is actually eco-tourism with a difference.
While I haven't yet had the opportunity to visit the Eco-Cottages in Kenya (though it's so high up my bucket list it's almost pouring over the top) I am so pleased to know Vic and so proud of the work she and the volunteers do to help the NCEDP lift up the lives of the women and girls in Ndhiwa through education and work. Using tourism as one of the ways to do this, Team Kenya is changing lives in Ndhiwa and beyond for the better, both now and in the future.
Written by Suzanne Elvidge