Blog
World AIDS Day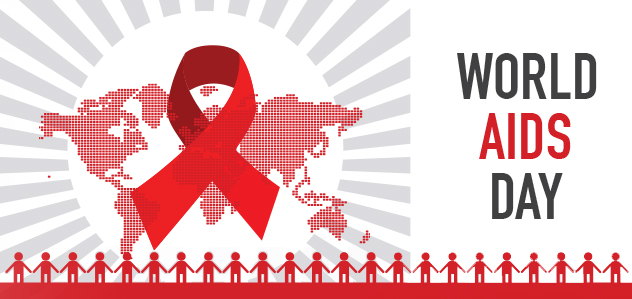 1st December is World AIDS Day, a time when the world shows its commitment to the fight against HIV and AIDS, its support for people living with HIV/AIDS and remembers people who have lost their lives to the virus. Inaugurated in 1988, it was the first global health day and has continued to be marked annually.
The day is important to Team Kenya. Recent research has found that between 2005 and 2015, the number of new HIV cases in Kenya grew by 7.1% on average and that the country overall has a prevalence rate of 6%.
However, in Homa Bay County, where Team Kenya work with our partner NCEDP, the situation is sadly much worse. Kenya's National AIDS Control Council report that Homa Bay County is the top-ranking county in Kenya for HIV infection, with a prevalence rate of 25.7% for adults overall, with women in a worse position with a prevalence rate of 27.4% to men's rate of 23.7%.  They also found that the number of children living with HIV in the county stood at 19,370 in 2013.
Gender is a significant factor. Globally, for women aged 15-44 years, HIV and AIDS is the leading cause of death . Young women are particularly vulnerable. The World Health Authority tells us that globally young women (15-24 years) are twice as likely as young men in the same age group to contract HIV.  If we can understand the reasons for this, we are on the way to helping those most vulnerable to HIV.
A combination of reasons is at the heart of the problem in sub-Saharan Africa: the prevalence of sexual exploitation of girls and young women; gender-based sexual violence; poor sexual health and hygiene education; polygamy; child marriage. Stigma can prevent people from being tested for HIV or seeking medical help and poverty can prevent access to medical care. Too few people access Anti-Retroviral-Treatment that slows down development of the virus and also helps to prevent transfer of HIV from mother to child.
Team Kenya and NCEDP's work in Ndiwha helps in several ways. By educating and supporting girls and boys, teachers and parents to understand and act on school-related gender-based violence and sexual consent, as well as other forms of violence, we aim to reduce this violence, a result of which is too frequently the transmission of HIV along with pregnancy, as well as the emotional impact on the girls.
By supporting girls to remain in education longer through our sponsorship programmes, Girls' Support Group and work with the schools, we not only foster a context in which the girls may empower themselves and fulfil their potential but also reduce early pregnancy and marriage, including child marriage. Working with girls and boys in our football and ICT projects, we aim to develop mutual understanding and respect between young people.
World AIDS Day offers us an opportunity to reflect not only on our hopes for a world without this virus but also for a world without inequalities.
Blog by Julie Scanlon