Blog
Brighter Futures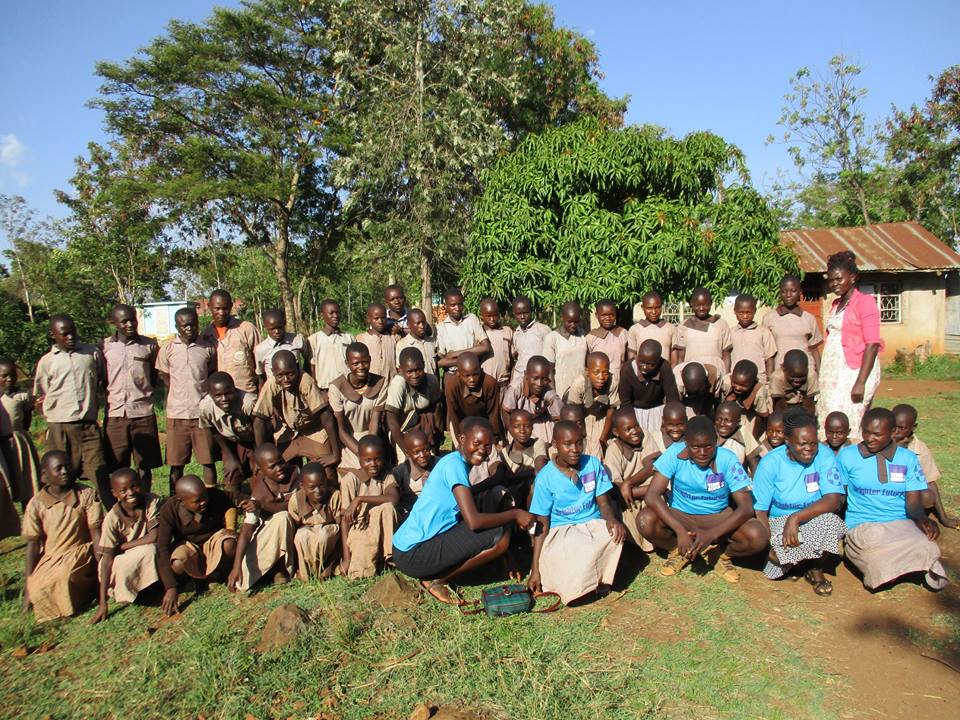 ---
We have recently completed a Comic Relief funded research project into the root causes of School Related Gender Based Violence (SRGBV) in Ndhiwa and the most successful interventions. Our research found that:
SRGBV in Ndhiwa is highly prevalent but underreported by schools and local government
62% of girls have experienced violent or sexual threats in schools
67% of girls felt that they may receive lower grades if they did not reciprocate sexual advances from male teachers
1 in 4 respondents felt that it was sometimes ok to raise a hand to a girl
Our research showed that the key perpetrators are male teachers, and male community members, and that traditional attitudes, a lack of formal education and poverty are the basic root causes of SRGBV.
What are we doing about it?
To reduce acts of violence it is crucial to address girls' everyday relationships in their schools, families and communities. In order to do this we have recently launched our Brighter Futures mixed gender football programme to sensitise children and young people on issues around violence against women and girls, challenge attitudes and behavior in the wider community, and identify girls that are in need of support.
Football coaching in Schools
Through this programme, both boys and girls in local primary schools gain football skills and opportunities to play and compete in mixed groups which emphasises values and the responsibilities of team membership, builds confidence and leadership skills, and demonstrates that girls and boys have equal potential. The programme consists of workshops that help girls to understand that they have the right to an education, the right to good health and the right to say no to inappropriate behaviour by boys and men. Boys are challenged to reconsider attitudes to girls and to accept that girls are equal to them in every way, and that they should be respected and are deserving of equal opportunities. The workshops are followed up with football coaching sessions that re-inforce the messages delivered in workshops
Community Workshops
In order to make long-term changes in the ways girls and women are treated we are also running community workshops with parents and teachers of the children involved in the football programme, elders and chiefs, church leaders, local government officials and also potential perpetrators of gender-based violence. It is only through engaging the whole community in this way that we can change attitudes and reduce acts of violence in schools, at home and in the community.
Support and guidance for girls
Girls who are vulnerable to, and or, victims of Gender Based Violence are identified through the football programme and by teachers in the schools. These girls are supported in schools through group activities as well as one-to-one mentoring where needed. Group sessions cover areas such as personal safety, assertiveness, confidence building and information about where to find advice and support. The one-to-one support includes personal counselling by a qualified social worker, home visits, discussion with teachers, and legal advice and guidance where needed. Each school has a female member of staff designated as Girls' Advocate, and our staff will pay weekly visits to lead group sessions and provide mentoring.
Our Impact
Over the next three years we will deliver this programme to over 3,500 children in 12 primary schools in Ndhiwa. We anticipate that we will reach a further 6,000 adults through our community workshops and over 600 girls will receive additional support through support groups and individual mentoring.