Blog
Claire Lore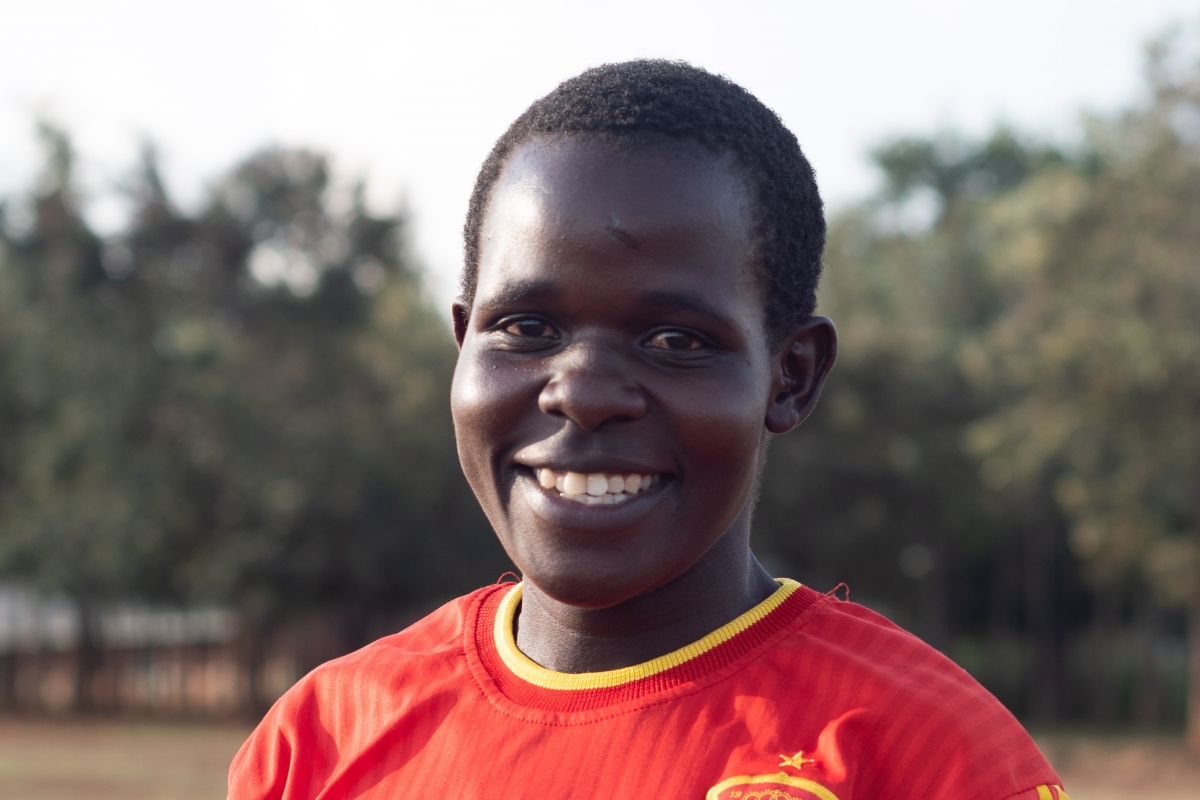 Claire is player coach for Karibuni Girls' Football Team. She has been playing and coaching the team since March 2018.
Claire is 24 years old and was born in Godbondo, a village a couple of miles away from Ndhiwa. When she was three years old, Claire moved to Nairobi to stay with her older sister as her mother was too old to take care of her.
In Nairobi, Claire was introduced to football and began playing when she was just three years old. "I found people playing football in Nairobi and played against some small boys. At that time, more boys than girls played football. Now, as Nairobi has developed you can find far more girls playing football."
Unfortunately, Claire has suffered some barriers to playing football; "there was a time when my Dad only gave my brothers the chance to play football and I was left out." She is also currently injured with a fractured knee, but hopes to be able to resume training in the next month.
Claire feels that it is very important that girls are able to play football and gives four main reasons for this.
"Firstly, younger girls who are playing good football can find sponsorship to attend schools, meaning that they can continue to receive education.
Secondly, when girls see other girls playing football they are encouraged and empowered to take part themselves.
Thirdly, when girls play football they do not feel as if they are left out. They feel equal to boys and gender equality is achieved.
Finally, football occupies girls and gives them something to focus on. When girls are idle and do not have a purpose they are drawn to having relationships and children earlier. This leads to many girls becoming pregnant before they complete school and causes them to drop out of education."
Claire has two favourite football teams; one Kenyan and one English. "My favourite Kenyan team is Gor Mahia FC, in England I like Manchester United. Before he left Manchester United, my favourite player was Robin van Persie, I liked him so much that I even named my son Paul Robin after him!" When told that Manchester United has launched a women's team Claire was delighted; "that's good, I will definitely support them!"
Claire has suggested several ways through which the Karibuni Football Team can be further improved. She would like to introduce some older girls to the team to become positive role models for younger girls and also regular training to improve the standard. "If we join tournaments and try our best to win, we can win prizes including kit, balls and money which we can invest in the team."