Blog
Run the Great North Run for Team Kenya!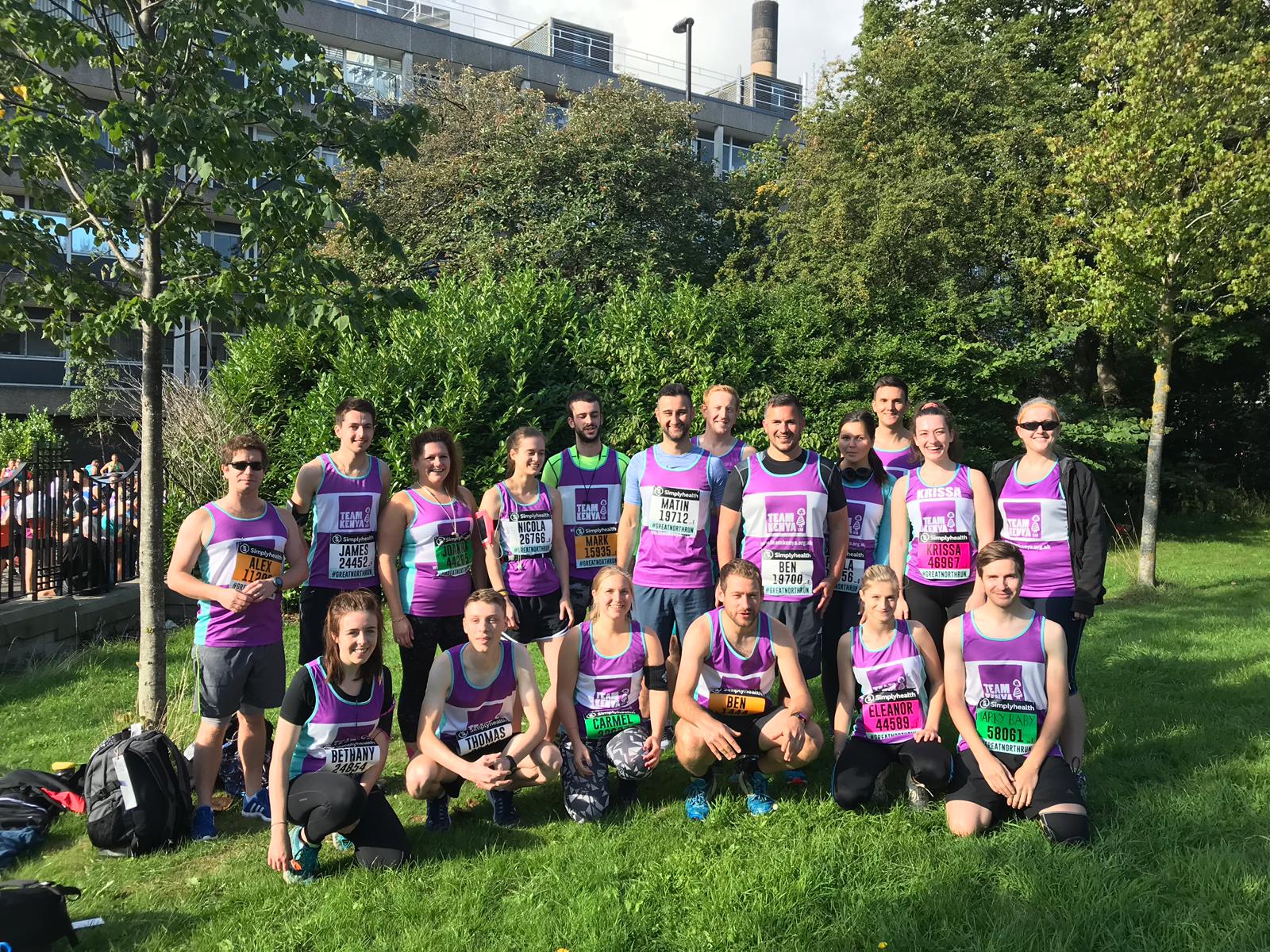 From the sweeping terrains of Kenya to our very own Tyne Bridge, take a look at why you should take part in the Great North Run in aid of Team Kenya this year!
As the nights begin to lighten and the harsh chills of winter become an increasingly distant memory, why not dust off your trainers and discover the joy of running, all in the name of a good cause. Following the immense success of our runners who took part in the Great North Run 2018 and raised £9,425 in the process, Team Kenya is on the lookout for anyone who is wishing to channel their inner Forrest Gump and take part in the world's largest and most popular half marathon this September.
Since the event was first held in 1981, the Great North Run has placed Tyneside well and truly on the map. Taking place annually, the event sees thousands of runners of all abilities completing the 13.1 mile distance from Newcastle to the picturesque coastal town of South Shields. Last year saw a record number of 43,656 people take part and run across the iconic Tyne Bridge, with the event helping raise £15 million for a wide variety of charitable causes. Serving as the ultimate symbol of Kenyan female empowerment, the current Women's Record Holder for the Great North Run is Kenyan runner Mary Keitany who ran 1:05:39 in 2014.
Helping to educate girls, empower women and transform communities, Team Kenya is dedicated to improving the lives of those who live in Ndhiwa, which is located in western Kenya. All funds raised through the Great North Run will contribute towards our work to ensure that every girl has the chance to achieve her full potential and be free from poverty. We work to involve entire communities in the fight for gender equality, so that Kenyan girls can take charge and create their own bright futures.
Aside from the obvious physical health benefits running provides such as maintaining joint health, raising your energy levels and keeping you in shape, running is a great tool to help improve your mental health. Scientifically proven to help reduce stress, boost self-esteem and ward off anxiety and feelings of depression due to the bodily release of chemicals named endorphins, the famous 'runners high' is motivation in itself to hit the ground running (excuse the pun) and see if the sport is for you. Your training can be as solitary or as social as you like – if you're feeling apprehensive about the thought of increasing your personal best, we recommend training with a friend in order to boost motivation and help push yourself even further.
This year, the Great North Run will take place on Sunday 8th September 2019. If you're looking to experience the event's electric atmosphere for yourself and help make a difference, we have a number of limited places available for 2019 so please register your interest to secure your place.