Blog
Thank You For Giving The Gift Of Education And Safety This Festive Season!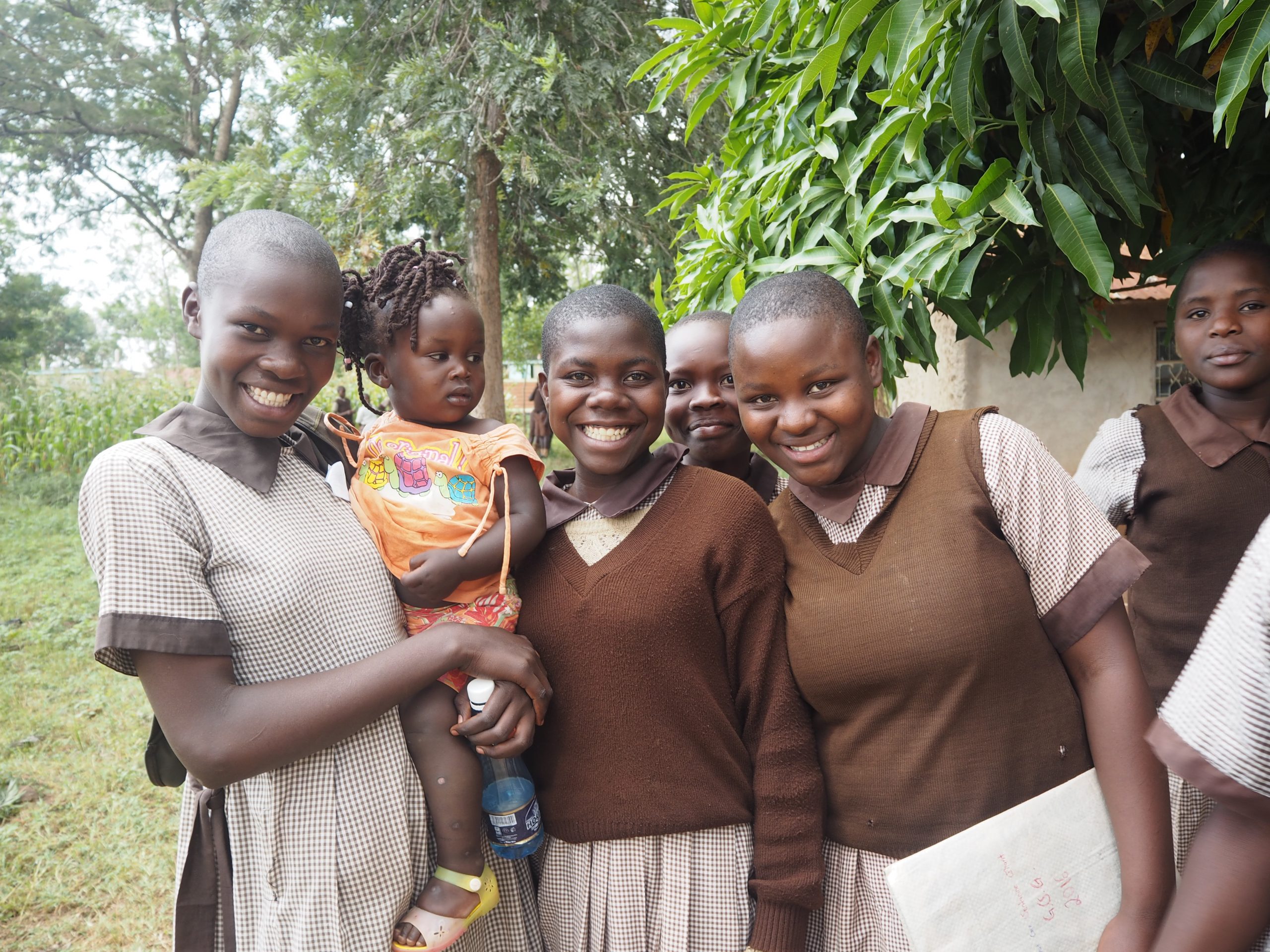 We are absolutely thrilled to share that Team Kenya's Big Give Christmas Challenge was a huge success!! We set out to raise £6800 to be invested in the safety and education of vulnerable girls and thanks to the generosity shown by our incredible supporters and matched-funders we raised over £7000, including Gift Aid donations!
What will this investment in girls help us achieve? Girls living in Homa Bay County, Kenya are amongst the most vulnerable and disempowered worldwide. Funds raised will help to ensure that girls facing disproportionate inequalities, including multi-dimensional poverty, remain in school to access their right to quality education. Schools provide a future for girls in the long term while also providing spaces where girls are safe from gender-based violence, child marriage and teenage pregnancies.
Amidst the ongoing impact of the global pandemic, Team Kenya and our partners Twende Pamoja are committed to supporting 1,300 vulnerable girls and their families in Ndhiwa. Ndhiwa is located in Homa Bay, Kenya where girls face disproportionate social & economic barriers to gender equality, safety from physical and sexual abuse, education and financial empowerment. Over a decade of collaboration with the local community has proven that our work is saving the lives of many disempowered girls and women. It is crucial that we continue to ensure that girls remain in school to access their right to education in spaces where they are safe from gender-based and harmful practices such as child marriage and teenage pregnancies. With funding received through The Big Give Christmas Challenge and generosity from our valued monthly donors, we are able to continue the life-changing work that we have been co-creating, building and developing over the past twelve years together with our valued international community.
Our vision is for all girls in Homa Bay to complete at least twelve years of education in a safe and supportive environment to live full and enriched lives.
Where will your donations from The Big Give be invested?
We will reinforce our resources so that we may continue to support the girls in our partner schools with as much agility as possible during the uncertainty of further school closures. This includes essential and practical learning supplies.
We will fund Girls Support Groups in all 16 partner schools, including contributions towards salaries, transport and communication costs.
We will support for home visits, personal needs for the most vulnerable girls and emergency supplies for families in extreme need
We will invest in additional tuition and learning support over weekends and school holidays, for those who have fallen behind due to school closures.
We will invest in IT hardware & software, and books for school reading corners and for the library.
Team Kenya provides a range of programmes to support girls to stay in school. These include:
Regular home visits by Education staff, peer mentors and a qualified Counsellor. An essential approach to ensure the most vulnerable girls are safe and supported to receive any additional care.
Extra practical support for the most disempowered girls in emergency need for families in desperate circumstances. We provide support including school uniforms, shoes, period pads, school equipment, exam fees and school levies as required.
Girls Support Group (GSG) sessions provide additional peer to peer education around important issues that are prevalent in the communities. GSGs allow girls to support each other with topics including staying safe, staying healthy, assertiveness, relationships. The GSG sessions are delivered at the Learning & Resource Centre (LRC), Karibuni and in local villages by older girls,  often high school or university graduates. These safe spaces are run by Community Volunteers for Child Protection (CVCPs), who additionally support the community with home visits, guidance and counselling. This valuable work ensures the ongoing safety and individual support for our most vulnerable girls.
Homework clubs and tuition sessions offer learning support from a qualified teacher and peer mentors over weekends and during the school holidays. These were also offered during lockdown and girls who attended were more up to speed and ready to re-engage with their education than their peers.
IT classes, to develop the girls' skills take place after school and offer additional skills that will be invaluable for girls' futures. They also provide excellent motivation and safety in the short term.
Library book lending and reading clubs. Pupils engaged through the Library have personally improved academically, developed interest in reading and are proven to be role models to others. Reading clubs support children to continue learning during school closures, by providing structure, keeping the children motivated and academically engaged in a positive way.
Use of radios for remote families was piloted during the lockdown. 20 radios enabled local CVCPs to access educational stations for the girls in their areas. One school reported, 'The Radios allowed the pupils to express their views and build their confidence in a safe and controlled environment.'
Thank you for giving the gift of education and safety to girls in Homa Bay, Kenya.
If you would like to support our work please click here to invest monthly, make a donation or give a gift on behalf of someone special!