Blog
Lucy Bronze Shirts for Auction!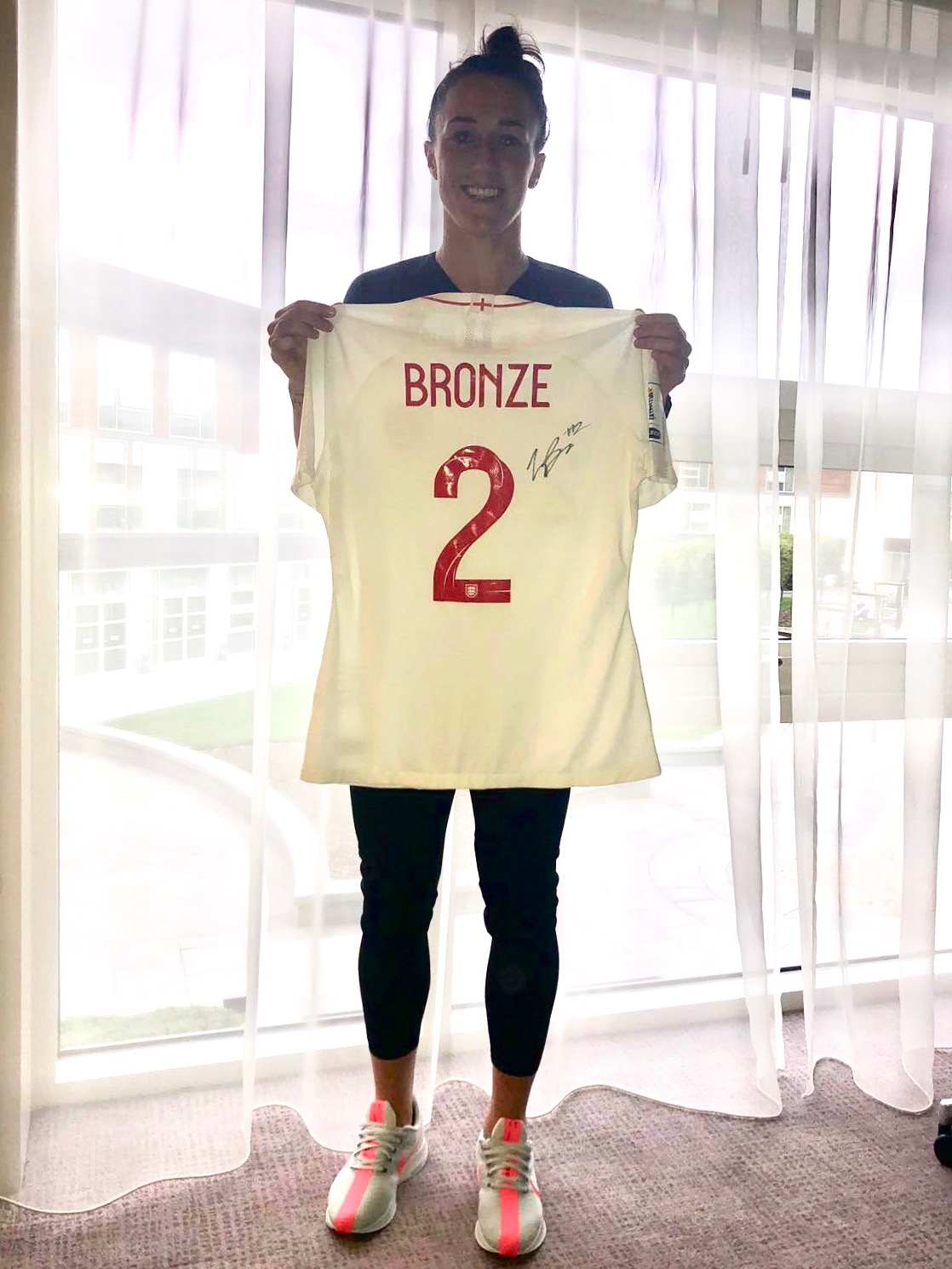 Thank you to Lucy Bronze, who has very kindly donated two signed shirts for auction to raise funds for Team Kenya!
Lucy plays for both the England Women's team and the Women's French club Olympic Lyonnais, who she signed with on a 3-year contract in August 2017. She became a member of the England Senior team on 26th June 2013 and has since then gone on to help England finish third in the 2015 World Cup.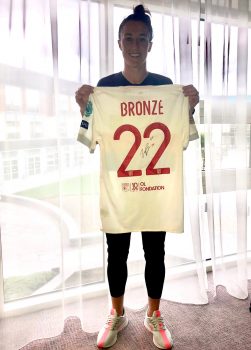 One of the shirts she has donated was worn during the Champions League. She is the first England Women's player to ever win the Champions League and the shirt has the Champions League winners badge on the sleeve! She scored the winner against her former team Manchester City in the semi-finals which took Olympic Lyonnais through to the finals. In press interviews she has claimed that the reason she joined Lyon was for a chance to win the Champions League, and this she did. We are so inspired by her story; a powerful woman going after and achieving such an outstanding trophy!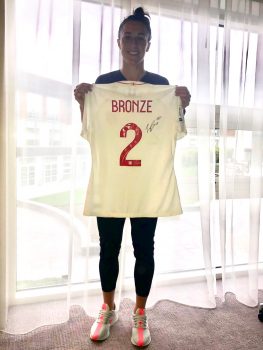 The second shirt was worn in the England – Wales World Cup qualifying match, in April 2018. Whilst wearing this shirt, Lucy Bronze helped maintain a 0-0 draw, leaving open their chances for a place in the World Cup finals. Then in the August match, England managed to secure a 3-0 win, paving their way in to the World Cup finals!
Lucy explained why she supports Team Kenya; "I am proud and excited to be an ambassador and supporter of Team Kenya. As an organisation, Team Kenya performs valuable work to empower girls and women in Ndhiwa, a community where marginalisation of girls and women is rife. I was shocked to learn that, of 100 girls starting a typical primary school in Ndhiwa, fewer than 16 will reach secondary school. Meanwhile 57 of those 100 girls will experience physical violence and 32 will suffer sexual violence during their lives. Learning of girls facing such significant challenges, compelled me to do what I can to enable them to reach their potential."
 "Team Kenya's work uses the power of football to promote strength, generate change and to overcome injustice. Mixed gender football demonstrates that girls and boys are equal and also provides a platform to engage both sexes in education to promote gender equality and tackle gender-based violence. I am a strong believer in football's ability to unite the population in the fight for equality; football has a unique ability to unite different groups which is one of the reasons why I love the game so much. It makes me very happy to know that girls in Ndhiwa will be empowered and united by football, in the same way that I have been in my life."
 "We are already seeing positive change in Ndhiwa, where the numbers of girls completing primary school are increasing and instances of gender-based violence are beginning to fall. However, there is still a long way to go."
We are very excited to have these shirts from Lucy, someone who demonstrates everything that Team Kenya stands for! All proceeds from the shirts will be used to involve entire communities in gender equality, so that girls and women in rural Kenya can create their own bright futures.
You can bid for the shirts using the links below.