Blog
Lucy Bronze Shirt Auction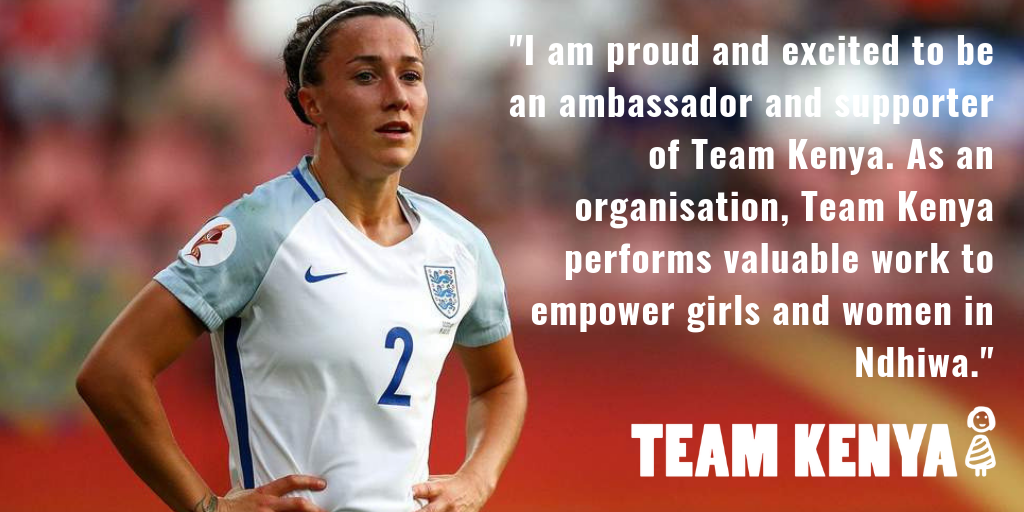 Team Kenya Ambassador, Lucy Bronze, is one of the biggest names in Women's Football. Having previously played for Sunderland, Everton, Liverpool and Manchester City, she currently plays as a right-back for French club Olympique Lyonnais and the English national team.
As a Team Kenya ambassador and loyal supporter, Lucy has donated one of her World Cup shirts to raise funds towards our work to enable girls and women in rural Kenya can create their own bright futures.
For Team Kenya, football is particularly symbolic in its ability to empower young girls. With more than 6 in 10 girls experiencing violent or sexual threats in school, violence towards girls is rife in Ndhiwa. As a means to overcome this culture of violence towards girls and quash entrenched sexist attitudes, Team Kenya uses mixed gender football as a means to educate whole communities about gender equality.
Recently, girls from our football team have been selected to take part in a trip to football-haven Barcelona. As part of the ten-day training camp with Spanish La-Liga sides, the team played two friendly games and saw the legendary Barcelona football team in action at Camp Nou!
We will be auctioning Lucy's shirt in the coming weeks. If you would like to be informed when the shirt has gone on sale, you can join our mailing list using the form below.