Blog
Improved Food Security in Lockdown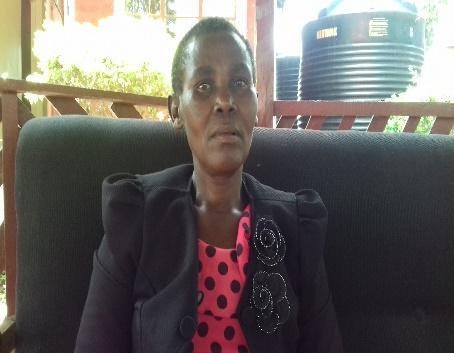 Many women in Ndhiwa rely on agriculture as their primary source of income. The closure of food markets means that agriculture businesses in the community are struggling, leaving vulnerable families with no staple earnings or food. With the additional impact of severe flooding in the area, crops have not done well and families have little if nothing to sell. Many are struggling to provide one single meal for their family each day. 
Our urgent response team on the ground have been distributing supplies to support those who need it. 450 families have been provided with basic food supplies to address their immediate needs. Supplies have also included seeds, sanitary pads, masks, cooking oil, bars of soap, beans and maize.
Sarah, a local farmer in Ndhiwa, said; "I have been practicing small scale farming and business for some time now but these economic activities have been affected by both flooding and the outbreak of the pandemic disease. I really appreciate the support given by Twende Pamoja and Team Kenya during this time"
Our usual table banking and training for our women's groups have been suspended, but small groups of 4-5 have been allowed to meet providing they maintain social distancing.  Staff members, namely Erick and Francis, are meeting with these small groups to provide agriculture advice to women who are struggling during the pandemic.
COVID-19 has massively disrupted the lives of those living in Ndhiwa and lockdown has hindered their ability to earn an income and provide for their families. These women are among the most vulnerable in the community and the help we have been able to give them is enabling them to get through this. Even a small donation can make a major difference to those who are struggling. With your help, we can continue to provide vulnerable families with basic food supplies, seeds, and valuable advice.