Blog
Can football change a girl's life?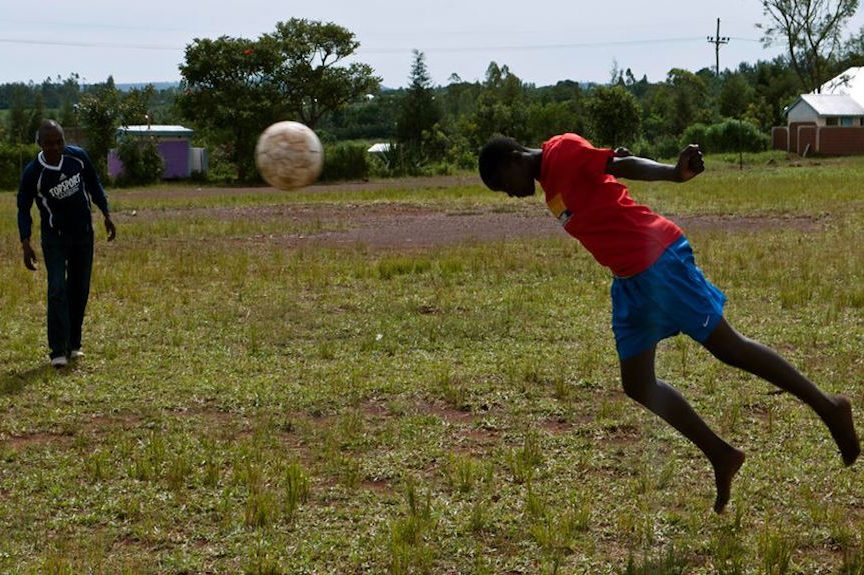 My name is Voldonza Usiku Ooko. I am the Girls' Support Group Leader and Girls' Football Coach at Team Kenya. I also coach girls' football at our partner primary schools and lead a drama group in Ndhiwa. I'm 28 years old.
I have always loved and played football and when I was at school I used to help coach the teams. One day I was asked to coach a local girls' football team. Someone from Team Kenya spotted me and asked if I could coach their girls for a session. When I did, they saw my potential and asked me to stay and coach permanently. I am now a member of staff here.
I'm proud of being able to use girl's football as a tool to gain respect in the community. Football used to just be a game for boys to play.  Now the boys can see the girls can play just as well (sometimes even better!) than them. This gives the girls confidence and engages them in the community more and the community respects them more. It also keeps girls in school as they have to go to classes if they want to play. I have taken the girls' team to the county and national finals.
I support my girls football team first and foremost, then my local football team Gor Mahia. When growing up I admired Didier Drogba and John Mikel as they were Africans like me and were playing very well. I saw how they were making lots of money and using it to help their local communities so when they went to the English Premier League I started to support Chelsea.
I hope to take my girls to bigger competitions and fight corruption within the sport as this negatively affects the girls and the sport. I want to keep working on building girls' esteem and ambitions.
Voldonza Usiku Ooko