Blog
Why is there no literature about small NGO management?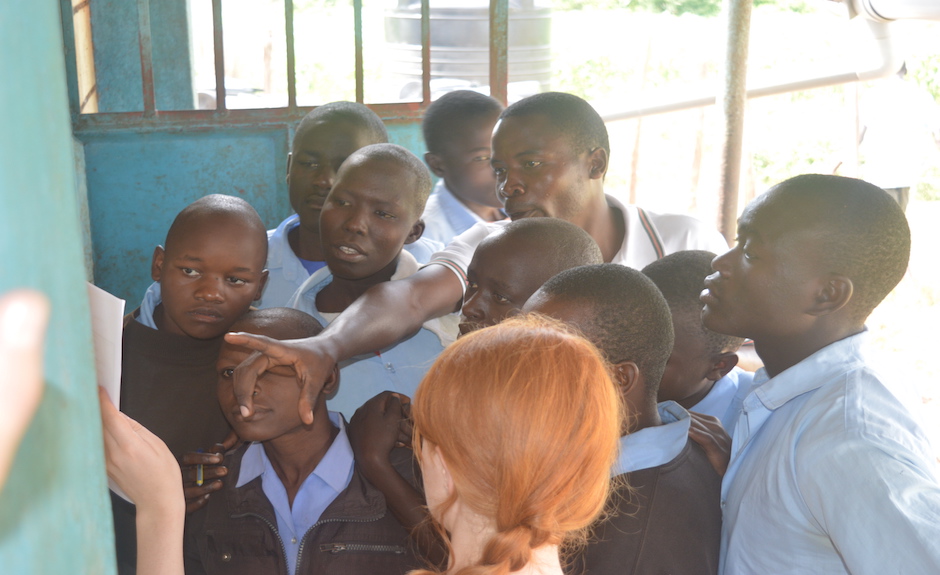 Small NGOs make up the majority of the UK international development sector, yet there is very little research, literature or guidance about their management. In 2009/10 there were 163,763 voluntary organisations in the UK (NCVO), 53% of these were defined as Micro (income less than £10,000 per year according to the Charity Commission) and 31% were defined as Small (income of £10,000 – £100,000 according to the Charity Commission). Many of these small NGOs are run by people who in some cases have little experience in running a charity, just a hell of a lot of passion and commitment. Small NGO leaders are the Head of Fundraising and Marketing, the HR Manager, the Administration Assistant and Volunteer Manager all rolled into one – in many cases whilst also having the governance and long-term sustainability of the organisation to consider.
These small NGOs are often very reliant on their founders, who passionately work to keep their organisation afloat and beneficiaries supported, in some cases along side a full time job and family life. Sadly, many founders find themselves stretched too thin with very little guidance available to them about how to manage their organisations. Many small NGO leaders are simply left to work it out for themselves. The potential in these organisations, to create a real and lasting positive impact on the people they support is huge but they lack visibility and support within the sector.
There is plenty of literature available in the field of development studies and international development. There is not, however, a similarly wide range of literature on the topic of NGO management, especially for small NGOs, despite the fact that small charities make up the majority of the UK voluntary sector. Adding insult to injury, according to data published in 2013 by Charity Choice, small charities experienced an 11 percent decline in annual income over the five years to 2011/12, while large charities experienced a 31 percent increase. Now, more than ever, small INGO leaders need guidance about the management of their organisations.
Small NGOs in particular face difficulties when seeking to develop and grow and unlike private and public sector organisations, they lack simple analytical tools for targeting additional resources consistent with their organisational aims and their phase of life . Taylor outlines various stages of an organisations development or 'life-cycle'. He suggests the first phase is the 'pioneer' phase. This is when the idea is "born", the NGO is founded, the vision and mission established, the first grant received and so on. In this same phase Taylor says 'if the initiative flourishes' it enters a period of excitement, growth and co-workers are involved in a vast array of different activities. An obvious point of contention here is that Taylor refers to 'co-workers' as though the organisation is already hiring staff and there are a team of people working achieving this "growth". Though he continues to say that many initiatives that got off to a successful start find themselves in a phase of endless activity deciding on staff and setting wage levels.
This is where the gap presents itself. Taylor is claiming that this 'pioneer' phase is the first phase of an organisation's development. He seems to assume that the organisation is established and set up in a way that is already successfully bringing in income. Who is applying for these grants? What about the volunteer or founder-led phase where the organisation doesn't have the capacity to raise a lot of money or hire employees? This phase could last for years before the organisation reaches the point of employing staff, and indeed many small INGOs remain in the volunteer led phase for many years. Taylor adds that if an initiative 'flourishes' then the organisation will enter this exciting pioneer phase. There are many small, volunteer run NGOs whose programmes are flourishing and who aspire to enter this pioneering stage of hiring staff and securing a physical space, but Taylor seems to overlook the difficulties that many of them face in achieving this. There is an assumption that if the initiative is successful, then growth will surely follow and an organisation will find themselves in this 'exciting and creative' phase where growth is inevitable. The reality seems somewhat different.
It should be acknowledged that there is some literature and guidance available for small NGOs. However, there is a clearly observable gap in this body of literature and support. Guidance currently available for small NGOS regularly identifies common problems for small charities – lack of resources, including staff and funding and lack of organisational capacity, which results in amateurish management and inefficiency. Lipson identifies this problem in her paper 'Effective Governance: A Guide for Small and Diaspora NGOs' produced for INTRAC in 2012 as well as others (e.g. James, 2012, Jeffery 2014).
Lipson's paper is a resource to share information, tools and tips that might help small and diaspora NGOs strengthen the governance of their organisations. She identifies that a common issue faced by small NGO boards is that board members work too much at the operational level rather than focusing attention on the strategic level. She goes on to observe that this is often linked to a "lack of resources, staff and funding, meaning trustees serve as 'volunteer experts' rather than in governance". The gap in the literature starts to become clear when Lipson fails to provide any solution or guidance for small NGOs to overcome this problem. After identifying it as common among UK NGOs, she goes on to provide guidance on codes for good governance, roles and responsibilities of board members, board management and development, relational dynamics and finally some practical tips including 'self evaluation' and spending 'quality time together' as a board. Nowhere in her paper does Lipson tackle the major problem she identifies as common to many small UK NGOs – lack of resources and capacity.
By Vic Hancock Fell, Co-Founder and Development Manager, Team Kenya