Blog
Volunteer blog – Izzy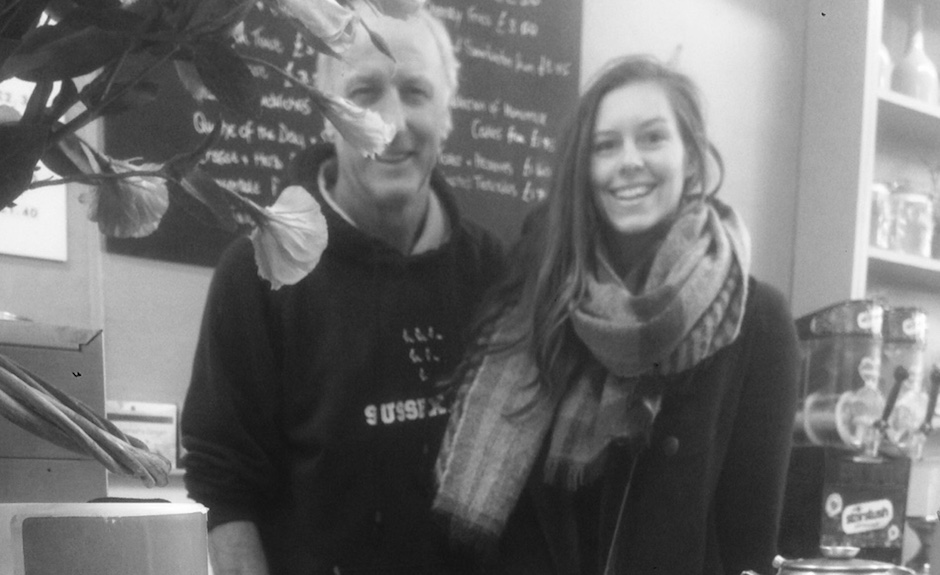 Written by Izzy Elliott, Team Kenya volunteer funded by University of Sussex School of Business, Management and Economics.
Hello again and Happy New Year!
Since I started volunteering in November, I have learned a lot about the astonishing difference that Team Kenya has made in 2015; reaching 1,800 children and their families with a safe and sustainable water source, empowering 3,360 young girls through their support group and awarding a total of 386 scholarships, all whilst offering practical support to the girls families. I am so grateful to be a part of this amazing charity, and I can only hope to make 2016 an even better year for the girls and their families living in Ndhiwa!
This month I have left a donation box in the Preston Park Café in Brighton (pictured), arranged to attend a nursery summer fair and made plans to contact schools and colleges to invite their students to take on the Mount Kenya challenge!
During the dark December evenings, I was trawling the Internet to identify trusts and foundations that Team Kenya can apply to each month. This is a time consuming task that takes a lot of patience! However it is so vital to the daily running of Team Kenya. By carefully sifting through each foundation's eligibility criteria,  we have more chance of our applications being successful, which will allow us to reach even more girls in 2016.
I have also been compiling a list of 50 female celebrities. The majority of whom have been selected for their views on gender equality and human rights. I came across some very inspirational women during my search, so I am looking forward to contacting them in the next few weeks! We hope that some of these celebs will be so impressed with Team Kenya's achievements, that they will be interested in supporting us in some way.
This January I will be planning for two completely different Team Kenya fundraising events. At the moment I won't give too much away except that we hope to host an exciting evening event at the end of this month, keep an eye on the Facebook page for more details!