Blog
Ferguson Trust grant supports over 500 Kenyan girls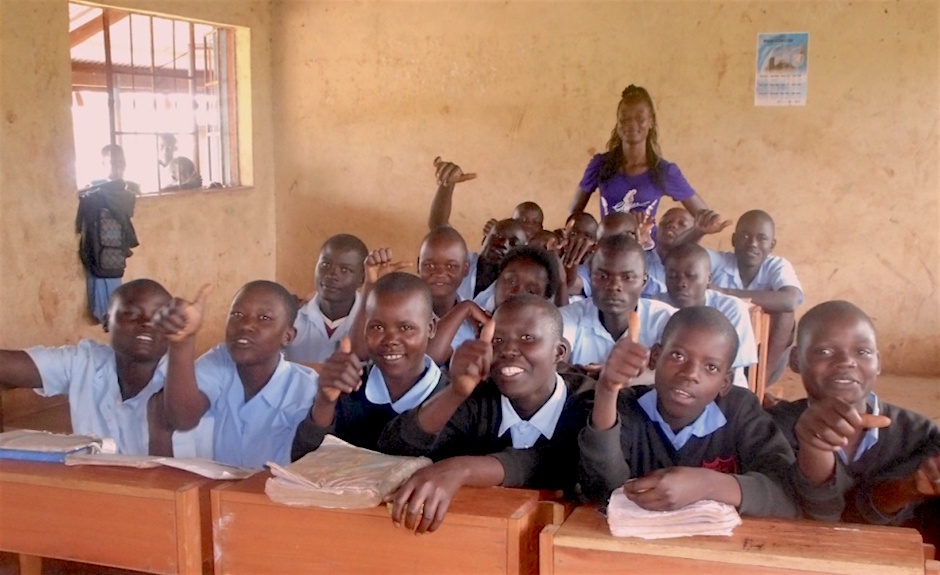 Back in 2012, The Ferguson Trust generously donated £10,000 to support our work in Ndhiwa over a period of 3 years. We are delighted to be able to report on the very positive impact that the funded activities have had on the lives of over 500 vulnerable girls and on the attitude and behaviour of the wider community.
We have improved recruitment, attendance, retention and attainment of girls in Ndhiwa. We have facilitated training and mentoring for 4 head teachers over 50 teachers, 12 Girls' Support Group mentors, 24 parents and community members, including local chiefs.
There has been a noticeable shift in the attitudes and behaviours of the teachers, parents and community members in the villages surrounding our partner schools, that is not reflected elsewhere.
Take a look at the figures below, which shows the increase in the percentage of girls in our four partner schools over the course of our project!
| | | | | |
| --- | --- | --- | --- | --- |
| School | Total number of students 2011 | Girl % 2011 | Total number of students 2015 | Girl % 2015 |
| Arina | 119 | 32% | 147 | 59% |
| Bongu | 84 | 26% | 126 | 53% |
| Koduogo | 216 | 41% | 277 | 53% |
| Pala | 317 | 50% | 338 | 52% |
At secondary school level, there has been a steady rise in girls' final grades, as the girls improve their performance with less absenteeism, over the last 3 years, 100% of our girls sponsored completed their secondary education and passed their final exams. We are able to send them to better boarding schools, provide them with all of the essential requirements, including guidance and counselling and pay for medical treatment. The average grade for our sponsored secondary girls in 2011 was D+ by 2015 it had risen to grade B.
Case Study
Esline Owili was a founder member of our Girls Support Group and was the only girl from her primary school class to complete secondary school. In 2014 she achieved grade B+ and went on to be the first girl in her village to join University. She has been fully supported by Team Kenya from 2008 to present, the funds from Ferguson Trust enabled us to send Esline to an excellent boarding school and she is now in her second year at Egerton University studying a B.Sc. in Environmental Science.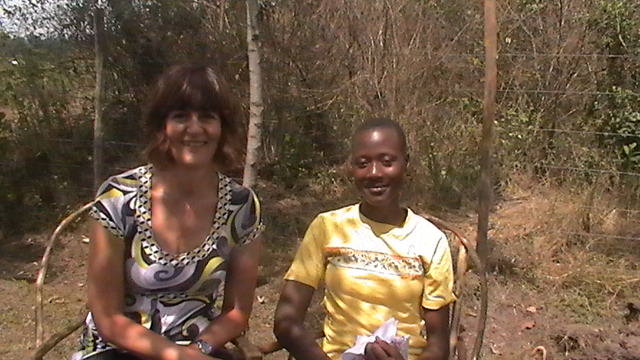 Esline with Val Wilson (Founder and Chair of Trustees) in 2009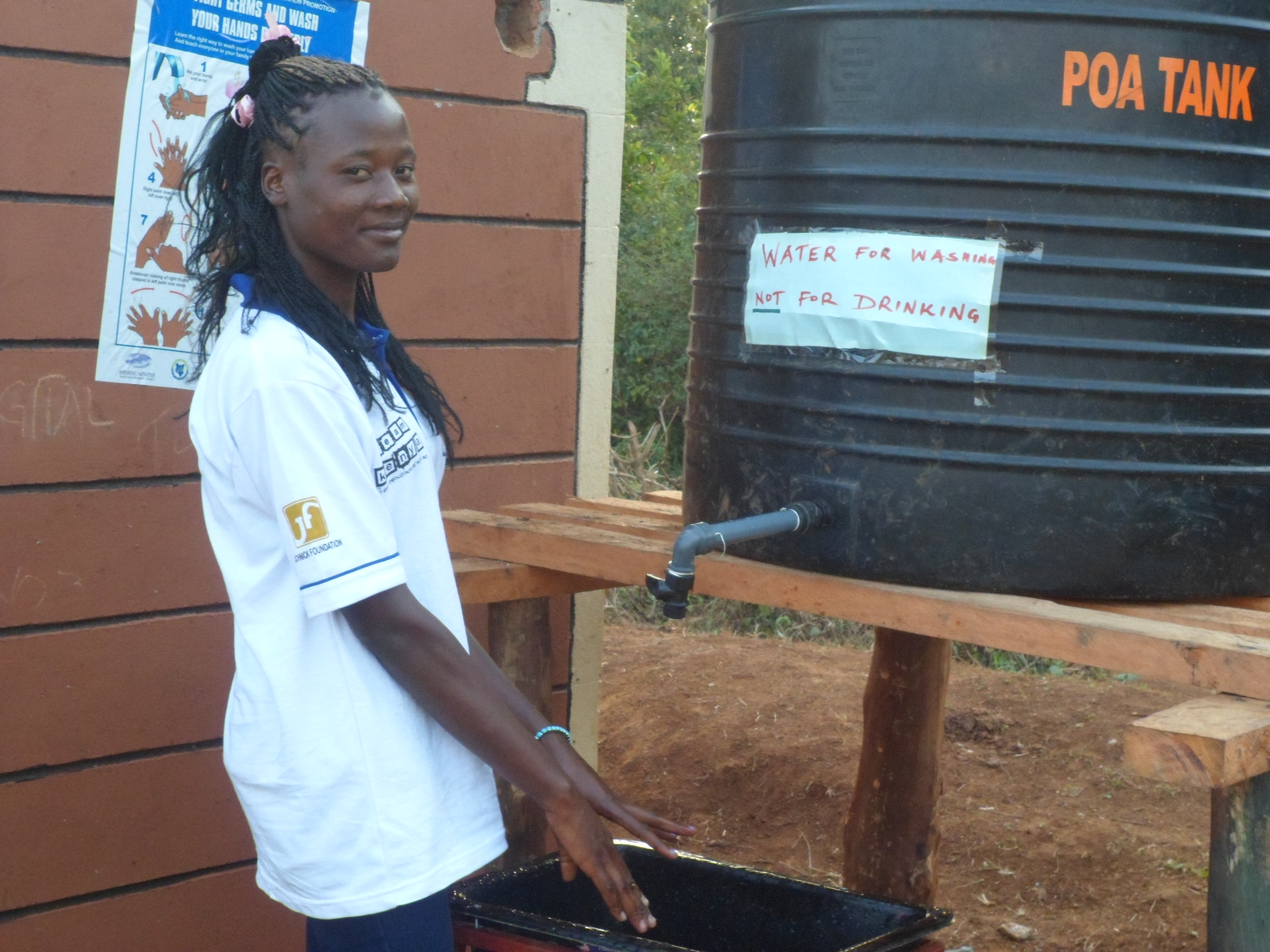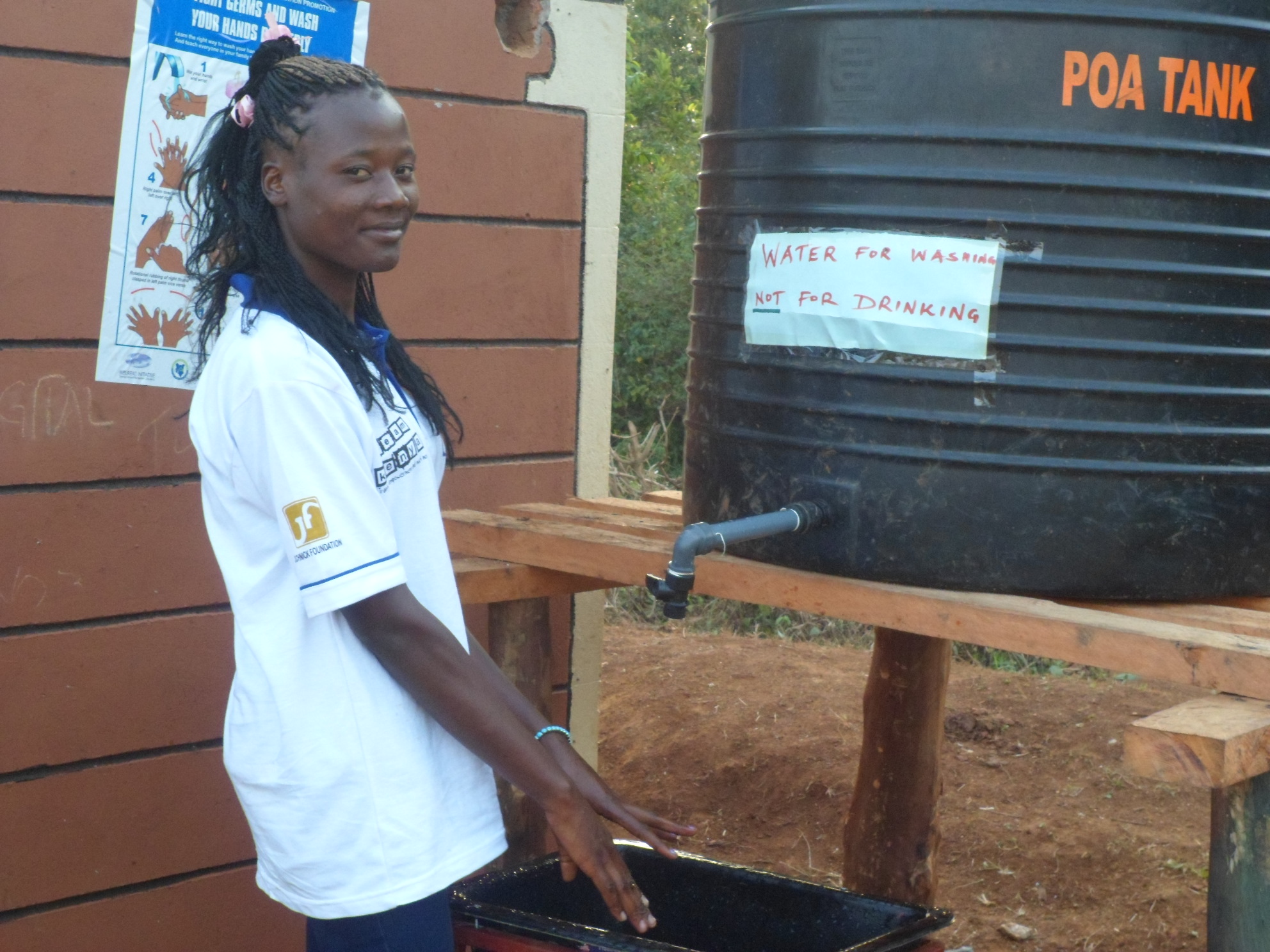 Esline in 2015