Blog
Izzy's volunteer blog – January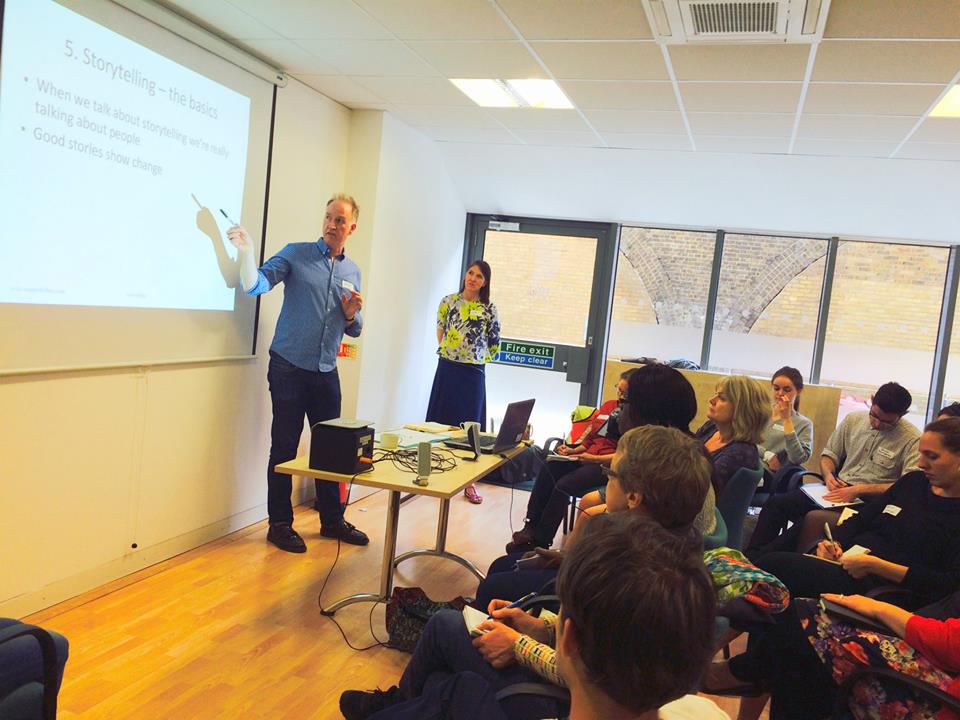 This month I have enjoyed meeting some other volunteers of Team Kenya and some representatives of different small charities. Charlotte, who has worked with the charity in the past, has just returned from South Africa and is interested in helping with some fundraising applications and events. Between us (me and Vic), we have been brainstorming events and there is talk of a themed pub quiz… watch this space!
I was also lucky enough to attend Social Media training in London, through the Small Charities Coalition. This was a great learning opportunity, especially because I work part-time so it is not as easy for me to find training opportunities through work as it is for those in full-time employment. I gathered lots of useful hints on event planning as well as information that is useful for my work and for my Team Kenya colleagues. It was really interesting to meet such a diverse group of representatives from other small UK charities: ranging from animal welfare, to maternity discrimination to mental health.
I also came across a charity called Generation for Change & Development (GENCAD), who also work in Kenya. They have a similar focus to Team Kenya, in the sense that they take a community based approach which encompasses elements of education, gender equality, access to water and health in order to work towards the ultimate goal of breaking the cycle of poverty. It is difficult to put such a complicated set of actions into words for charities like us, who don't have a single cause focus such as 'providing clean water'. Both Team Kenya and GENCAD are tackling a far more complicated set of issues, which are more intertwined than is initially apparent. For example it is no good giving a girl a scholarship to school, if her family cannot afford to lose her as the designated water collector. Therefore Team Kenya and GENCAD have to look at the bigger picture, in order to deal with all of the barriers facing girl's education, whilst ensuring sustainability.
I have also been busy contacting supermarkets in Brighton and Hove to arrange a 'Bag Pack' slot. A Bag Pack involves getting a big group of volunteers together to help customers to pack their bags, whilst collecting donations for Team Kenya. This can be a great fundraising opportunity, and I am delighted that we have managed to bag a whole weekend-long slot at the Hove Tesco in July! Next I will be working on finding a group of willing volunteers to come and pack bags to raise money to educate girls in Kenya! If you're interested in taking part, as an individual or as a group of friends/ colleagues, don't hesitate to get in contact (please use the contact form on the website)
Written by Izzy Elliott, volunteer fundraiser at Team Kenya. Supported by the University of Sussex's School of Business, Management and Economics