Blog
Mount Kenya April 2016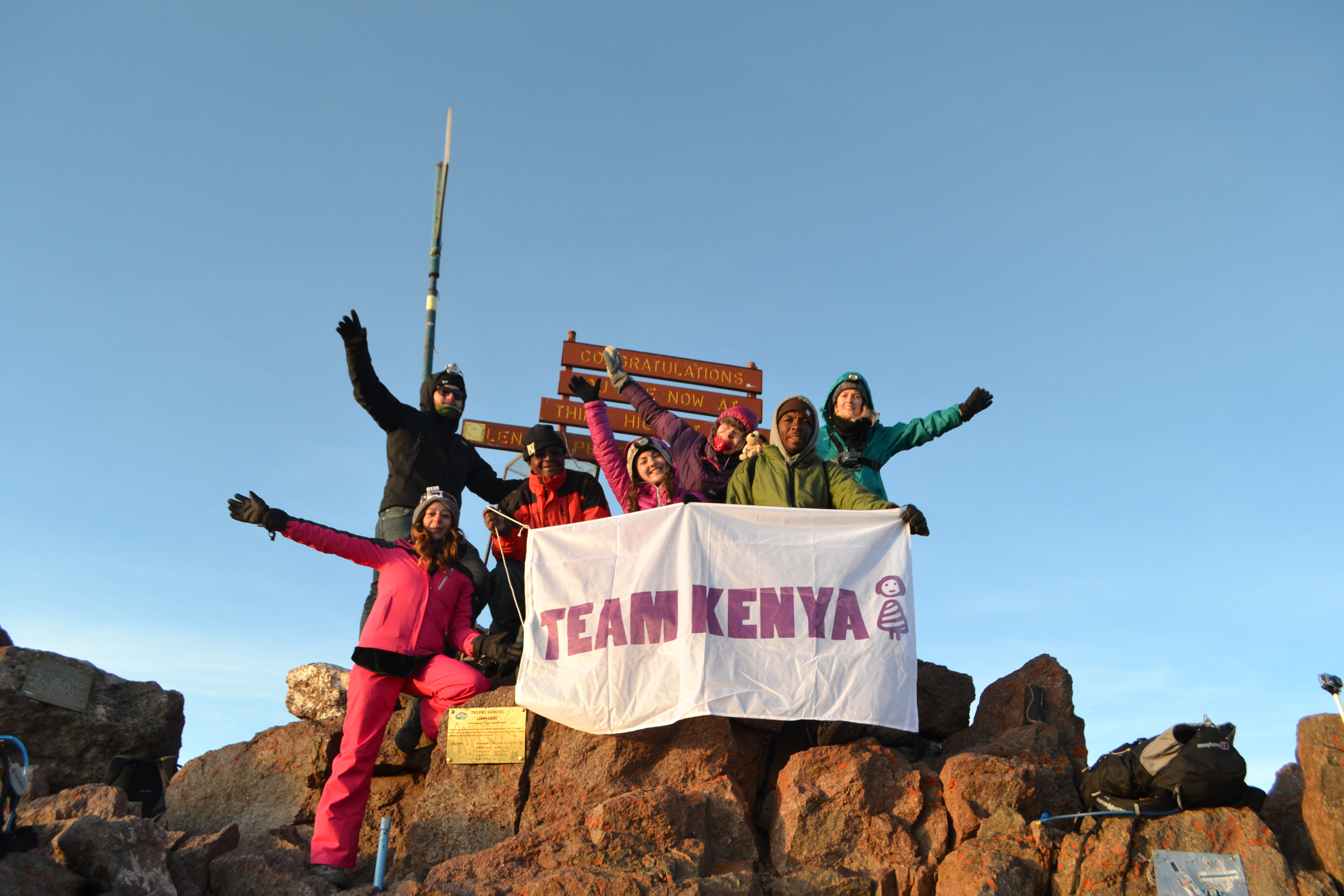 On 4th April, seven intrepid travellers left the UK for Kenya to embark upon the challenge of a lifetime – to summit Mount Kenya, Africa's second highest mountain!
Vic, Jonjo, Maddy, Alice, Jules, Jasmine and George had been preparing for the epic climb for more than six months, with training walks and research into mountain and altitude sickness. Sadly, two of the group had to drop out of the challenge due to illness – something no amount of training or research can prepare you for!
So, whilst Jonjo and Alice entertained themselves in Kenya for a few days, the five remaining climbers embarked on the climb.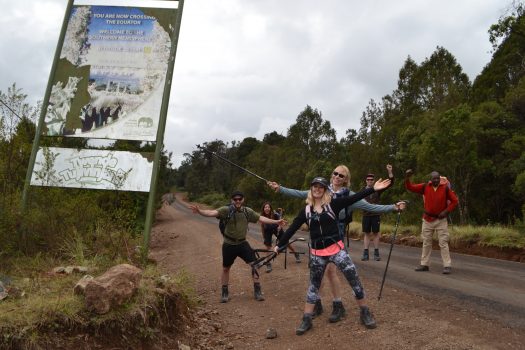 Day 1: A short 4 hour walk from the gate of Mount Kenya National Park, to Old Moses Camp, where the group stayed for the evening. Everyone was in high spirits as we wandered along listening to Stevie Wonder and Marvin Gaye! We spotted monkeys and all sorts of exotic birds along the way! On arrival at Old Moses camp were treated to a delicious meal and a cosy bunk bed in the dormitory style accommodation. Some of us had trouble sleeping as it was cold and the altitude affects your sleep. As we were all on anti-malarial tablets, we were all enjoying our lucid dreams!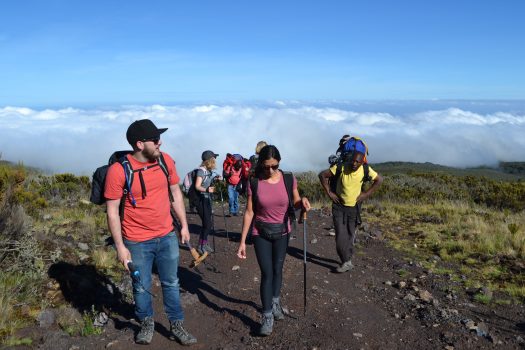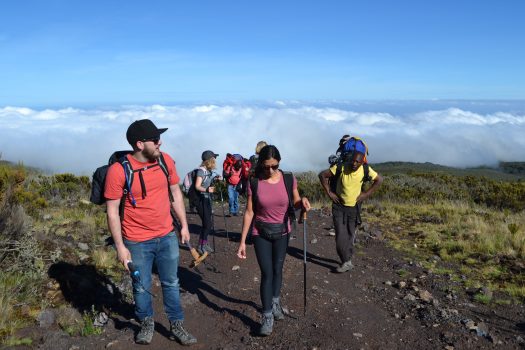 Day 2: Today we walked for around 10 hours though the Makinda Valley. The views were incredible: we walked though so many different landscapes, rose above the tree line and above the clouds. We were lucky with the weather and although some mountain mist was chasing us up the slopes, we were in sun most of the day. In the evening, we ate early and all got a very early night (around 8pm!) as we had to get up at 2am to begin our summit. None of us slept very well, we were cold, the altitude makes you breathe heavily and your heart races, and of course we were nervous and excited for our summit!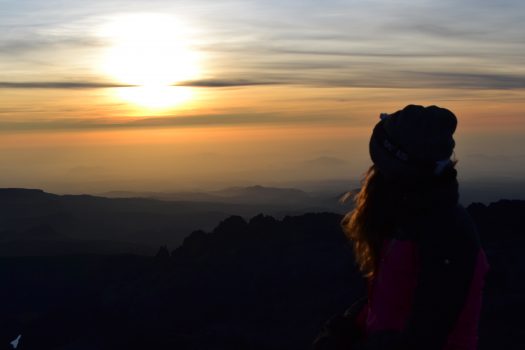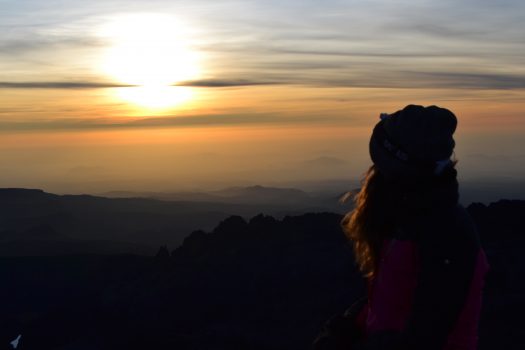 Day 3: We woke at 2am to have tea and biscuits – this was the only food we were allowed as eating too much would have made us sick. We all wrapped up warm, with several thermal layers, hats, gloves, balaclavas, heated hand-warmers and big winter jackets (temperatures can drop to -20 at the top of the mountain). We also had our head torches and walking poles as we were walking in darkness. It was a very strange experience to walk in total darkness, we walked slowly, guided by our mountain guide, Dan and followed the person in front. We took regular short breaks to catch our breath and warm our hands up with some techniques one of the climbers, Maddy, taught us – she is a ski instructor so knows how to keep warm up the mountain!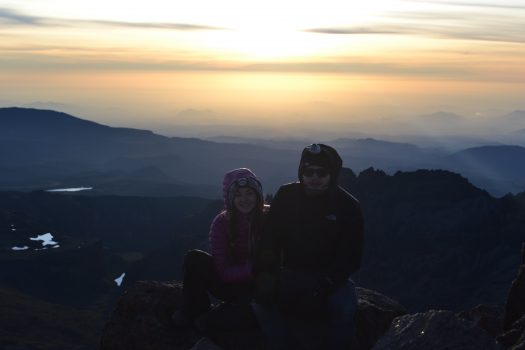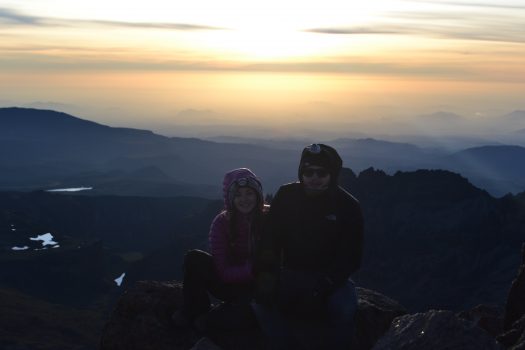 As the sun started to rise, a beautiful dark orange line appeared on the horizon, casting red light onto the side of the mountain. For the first time, we saw what we were climbing and realised the likely reason they start you off in the dark – we were climbing on very steep boulders and loose scree, there were sheer drops just feet away from where we were walking.  The final stages of the ascent involved strapping our poles to our backs to do what our guide Dan referred to as 'a little bit of technical climbing'! At around 6am, we clambered over the final rock to stand on the summit – and it was truly spectacular.
We stayed at the top for about 40 minutes, but it felt like 5. Then, after the total elation and overwhelm of having reached the top, it was time to go all the way back down! We began our descent and walked for around three hours before stopping for some breakfast, a change of clothes and a (very short) power nap! Then it was time to continue on an all day hike back to a base camp to spend the night. In total on this day we walked for around 12 hours.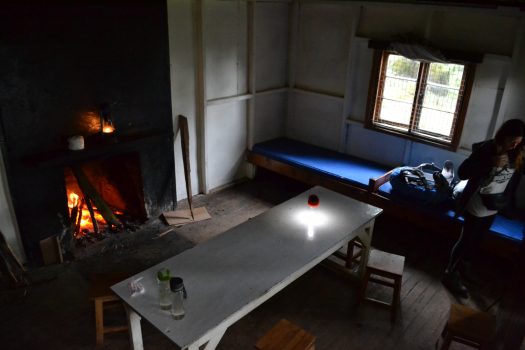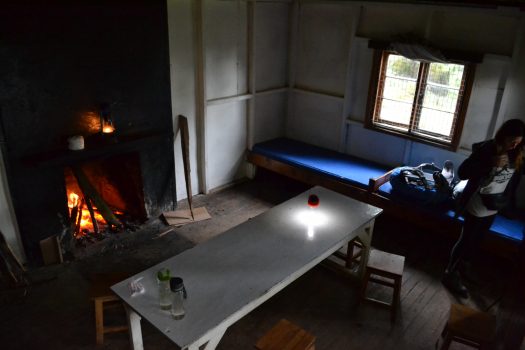 We arrived at the end of a very long day, to a lovely cabin with a log fire, comfy beds and monkeys!
We had dinner and went to bed early to prepare for our final day of walking.
Day 4:  After a good sleep for most of us (except poor Jasmine who was ill!), we embarked upon the final day of our mountain adventure. We walked three hours down to the gate of the park to meet Jonjo and Alice and head to Ndhiwa – for the next leg of our Kenyan adventure!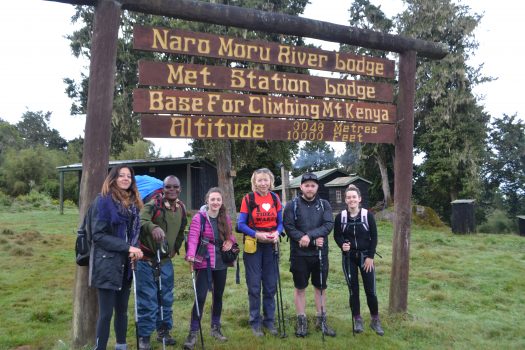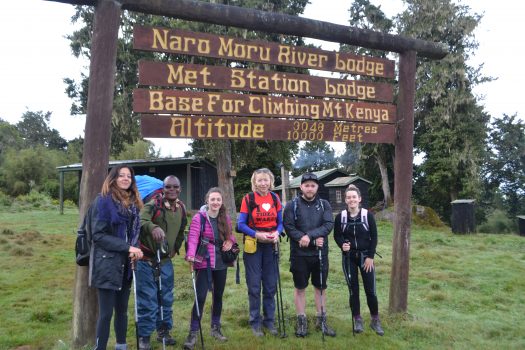 In total, our amazing Mount Kenya climbers (including Alice and Jonjo) raised over £9,000!
If you'd like to know more about our Mount Kenya climbs, please get in touch with Vic at vic@team-kenya.co.uk .