Blog
The Monthly Gift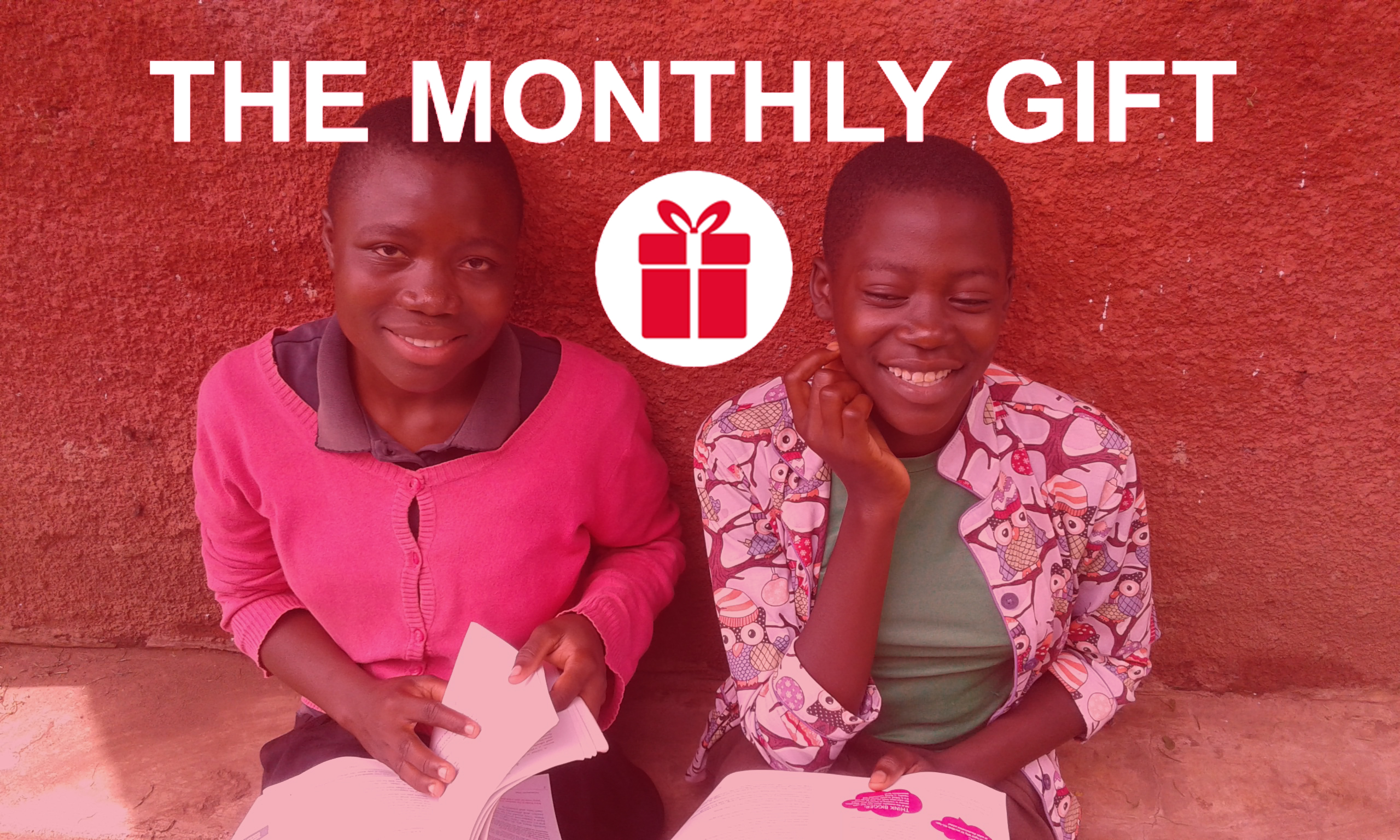 Periods are a drag. All of us know that.
At best, they are inconvenient and maybe a bit messy. Sometimes, they are painful. And most of us can probably vouch for the fact that they have been known to make girls and women tearful, grumpy and argumentative for a few days a month.
But how bad can it really get?
In rural Kenya, adolescent girls are currently missing an average of 5 days of school a month due to their periods. That's 20% of their secondary education.
The reasons are numerous: they may be unable to afford sanitary products and so stay home to manage their periods discreetly. Or their school may not have the toilet facilities to allow them to do so in private. What's more, girls are often not educated about what their periods mean or how to deal with them hygienically, meaning that it becomes more and more of a taboo issue that girls prefer to deal with away from school, due to embarrassment or fear of being ridiculed.
And there are scary lengths that some girls are forced to go to to ensure they can deal appropriately with menstrual hygiene. "Survival sex" – whereby girls have sex with men in exchange for sanitary products – is commonplace in countries like Kenya. We believe that no girl should ever have to resort to this in order to access sanitary protection.
Team Kenya's Monthly Gift will help girls stay in school during their periods. Your monthly donations can be invested in a whole range of ways: from freely available sanitary kits, to providing support to parents and teachers to encourage safe and healthy menstruation management. We work closely with our partner schools and our girls' support group to ensure that personal, health and sex education is easily accessible to our girls.
We are working to install effective hygiene facilities in our schools where girls can change and wash themselves. And we will continue to work with communities to encourage a shift in attitudes towards gender-based violence.
Missing 20% of schooling means that girls are less prepared for life beyond education. A totally natural thing, a thing that happens to every adolescent girl and woman the world over, is playing a direct role in the cycle of poverty.
Yes, periods are a drag. But they don't have to hold girls back.
Make your pledge to the Monthly Gift and together, let's ensure that as far as barriers to girls' education go, periods are not one of them.