Blog
Tackling period poverty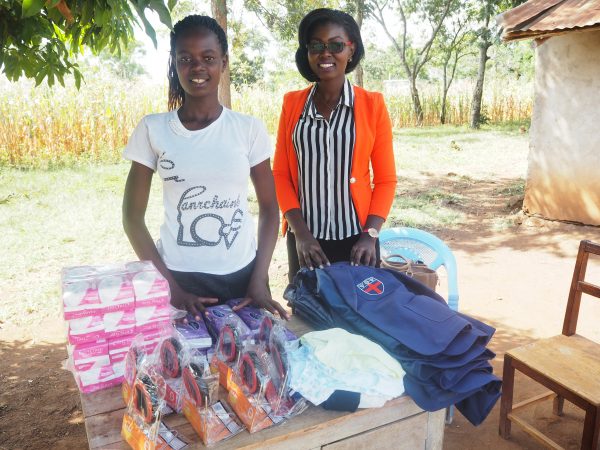 The topic of menstruation is often met with awkwardness and embarrassment; it is surrounded by taboos, and shrouded in secrecy.
In July 2016 I travelled to Ndhiwa, Kenya as I wanted to discover how girls in this community experience and deal with 'that time of the month'.
This research was conducted as part of my Masters in Social Development from the University of Sussex. Partnering with Team Kenya to conduct this was incredibly worthwhile, and such a unique experience to talk to these girls first-hand about their everyday experiences of periods, schooling, and the effects of poverty.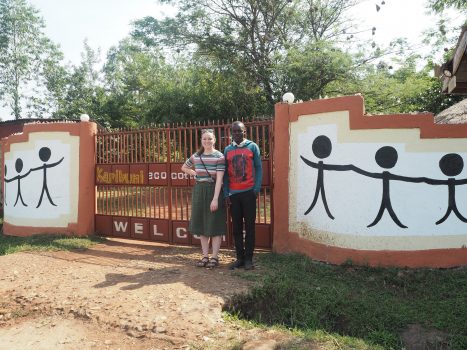 I interviewed girls from Team Kenya's four partner primary schools and also girls from four other local schools. It was great to see how the work already achieved by Team Kenya is improving girls' school absenteeism. For example Team Kenya's implementation of safe water in schools and female only toilets is obviously going some way to preventing girls from missing school during their monthly period, but I found that there is still more to be done, and I believe it starts with education.
Social stigma surrounding periods was an important factor that affected girl's ability and willingness to participate in school.
"I was really worried when I saw blood there, I thought that I had been pricked by a thorn and that was why I was bleeding"
"If you are in school you cannot concentrate well because you fear that you will stain your uniform and will be seen by other, especially boys who will laugh"
Girls reported that they felt ashamed and embarrassed during their monthly period, not least because they had little understanding about what was actually happening to them. Many feared that they would stain their uniforms, that boys would laugh and tease them, and that they would be unable concentrate in lessons.
These feelings often lead to isolation and girls missing school. Partnered with a 'culture of concealment', many of the girls felt unable to talk about their periods or seek advice from others.
Unfortunately poverty in Ndhiwa has real and devastating effects on girl's access to reliable and hygienic sanitary products.
The majority of the girls interviewed are not able to buy disposable sanitary pads and often have to use home-made alternatives. Sadly these alternatives are either entirely ineffective or even unhygienic. Ranging from old rags, to sponge mattresses, one girl even reported using maize leaves and another cow dung!
It was shocking and upsetting to hear how this is the reality for these girls in Ndhiwa.
"some of us only have one pair [of pants] so this makes us miss school as we can't use pads or anything"
"I started my period in class and used my sweater to tie around my waist to cover myself, the following day I used a piece of cloth because I could not manage to get a sanitary towel"
Luckily Team Kenya has the ability to spread a period positive message – they have already begun teaching the girls more about menstruation and hygiene and more is set to be done. Educating the girls in this community will go a long way in ensuring that they feel comfortable during their periods and feel able to seek advice. Similarly, due to your donations, Team Kenya are able to provide sanitary towels to those most in need and are teaching girls how to use reusable and sustainable pads, rather than unhygienic alternatives. This ensures girls stay in school even when on their periods.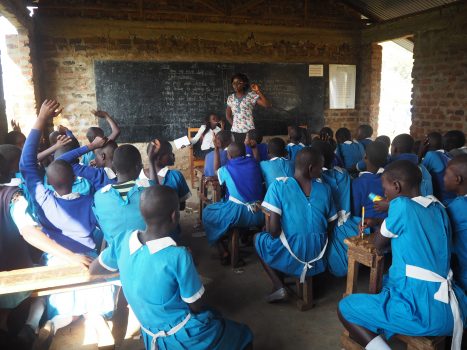 Working with Team Kenya was an incredibly rewarding and humbling experience. They are really hands on with the community and I saw first- hand just how much of a difference they are making to the lives of women (and men) in the community of Ndhiwa.
By Catherine Mcmullan
If you would like to set up a monthly donation to ensure that we can continue this vital work please visit: https://www.teamkenya.org.uk/makeadonation/