Blog
Ndhiwa's New Community Library!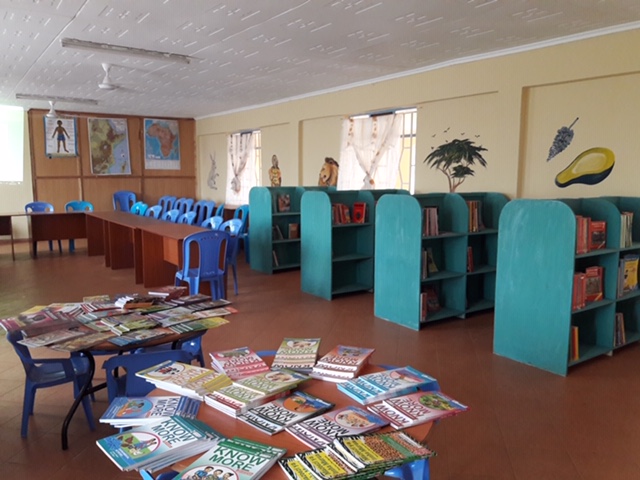 We all have that one book (or for some, perhaps several) that sparked a real 'light bulb' moment and had a lasting impact upon us long after we had reached the final page. Whether you're four years old or 92 years old, the gift of a book is something that should not be underestimated in its power to instigate positive change. Providing readers with an increased amount of knowledge, books possess rare qualities that allow us to question the world around us and challenge pre-existing models of thought. At Team Kenya, we are ardent believers that education is key in helping solve the issues that accompany gender inequality in Kenya and are delighted to share with you the news that Ndhiwa officially has a new library! Developed from an empty room in just 10 days, this programme is a prime example of the fantastic work that is taking place in Kenya all thanks to you, our loyal supporters.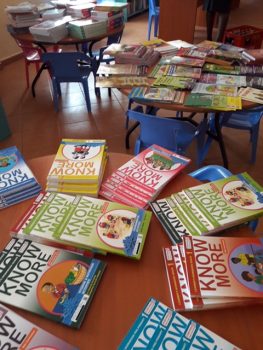 In Ndhiwa, only 15.7% of young people progress to secondary school and lack of library facilities have been identified by local teachers, headteachers, students and community leaders as having a direct impact on this statistic. Acting as the first community library in Homa Bay – which has a population of over one million people – and the only community library in the whole of South Nyanza, the opening of the Ndhiwa Community Library has been met with an overwhelmingly positive response from local people. Featuring a host of specially selected books suitable for Kenyan school children, the library was developed with the help of the British & Foreign School Society and functions as a safe space for local children to further their understanding of the world around them.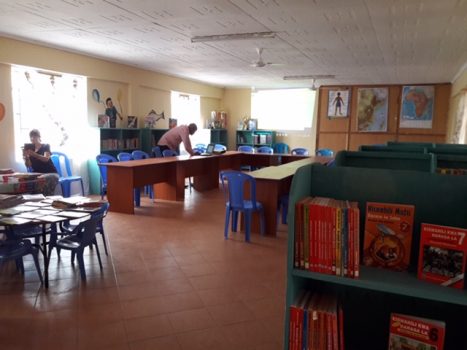 The aim of the library is to develop a reading culture by providing a wide range of diverse books and resources that reflect the local culture. Helping to promote tolerance and justice for all – two concepts that are synonymous with a fair and equal society – the library hopes to facilitate an environment where children develop respect and compassion for their peers, irrespective of their gender, background, disability or race. The library has also recruited a highly skilled, fully qualified librarian and assistant who share Team Kenya's and Ndhiwa's Community Empowerment and Development Project (NCEDP) core values of educating young girls and involving entire communities in the fight for gender equality.
If you are interested in keeping up to date with our work in Ndhiwa, you can do so by joining our mailing list.