Blog
Running for Equality and Education for Girls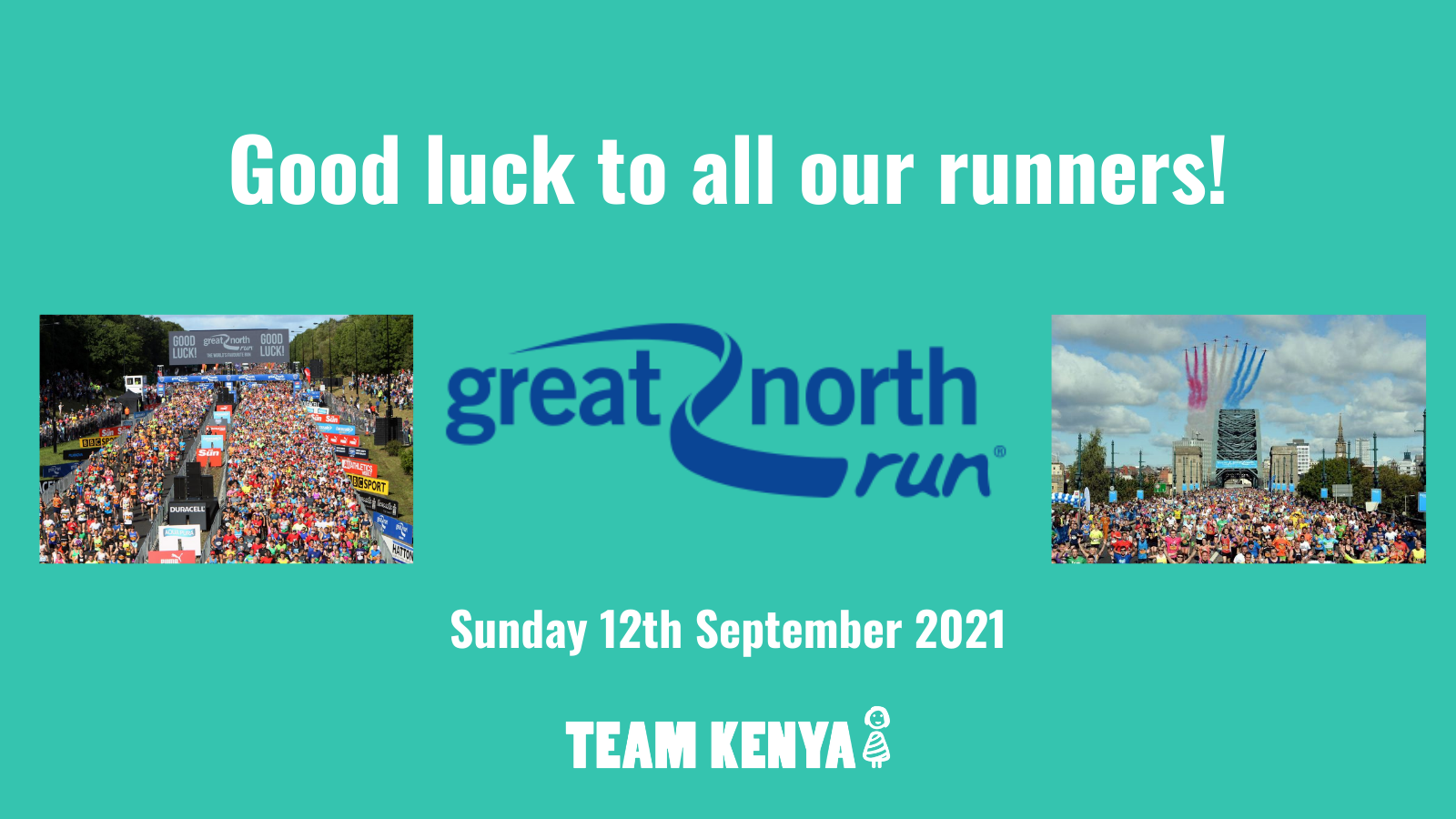 We are thrilled to announce that we have phenomenal runners taking part in the Great North Run for us on Sunday 12 September. This year all our runners are ambitious and inspiring women who are determined to use what they have to empower vulnerable girls and women through education and gender equality.
Taking part in 2021 is a momentous occasion as this we celebrate the Great North Run's 40th anniversary!! The atmosphere on the day promises to be a once in a lifetime experience and if you would like to join Team Kenya from the side lines as we cheer on our incredible runners get in touch and we'll let you know all the plans for #OurTeamKenya's cheer squad for the day!
It is no small feat to take part in the world's largest half marathon and our runners are running for so much more than themselves.
I am completing the Great North Run for Team Kenya because every girl deserves the right to have an education
– Hannah, GNR 2021 runner for Team Kenya
As an alumni of  Newcastle team Kenya Society I am extremely pleased to be taking on the challenge of 13.5 miles to raise donations and awareness for charity with a cause that I am incredibly passionate about. These families and especially young girls face the toughest of challenges every day. Battling inequality, HIV, forced in to early marriages and young pregnancies. The challenge of a half a marathon is easy compared to what these girls endure. I wish to do all that I can to make them safe, help them receive an education and create a bright futures. 
– Molly, GNR 2021 runner for Team Kenya
Every donation received, no matter how big or small will make a significant difference at a very challenging time for Team Kenya and our grassroot partner Twende Pamoja in Ndhiwa, Kenya.
Team Kenya provide support for girls to attend schools which is a safe place from gender based violence. Projects involve working with all members of the community, including boys, to tackle the issue of inequality. By donating you are supporting the education of young girls and vulnerable women. Any donations are greatly appreciated xx
– Becky, GNR 2021 runner for Team Kenya
We want to say a huge thanks to our runners. We know you are going to do your very best and you have all of us in the UK and Kenya cheering you on. To us you are heroes fighting to uplift local communities with every step you run!
When a girl gets an education she learns more than numeracy and literature, she learns that she is important. It gives her the ability to stand up for her rights, go for her dreams and change the world. 
– Jess, GNR 2021 runner for Team Kenya
We are calling on you – our beloved supporters – to cheer these ladies on! In addition to showing your support on the day, you can also help us to cheer these brave young women on with an encouragement donation and motivational message direct to their fundraising pages