Blog
My Voice, Our Equal Future – online event 11 October 6pm (BST)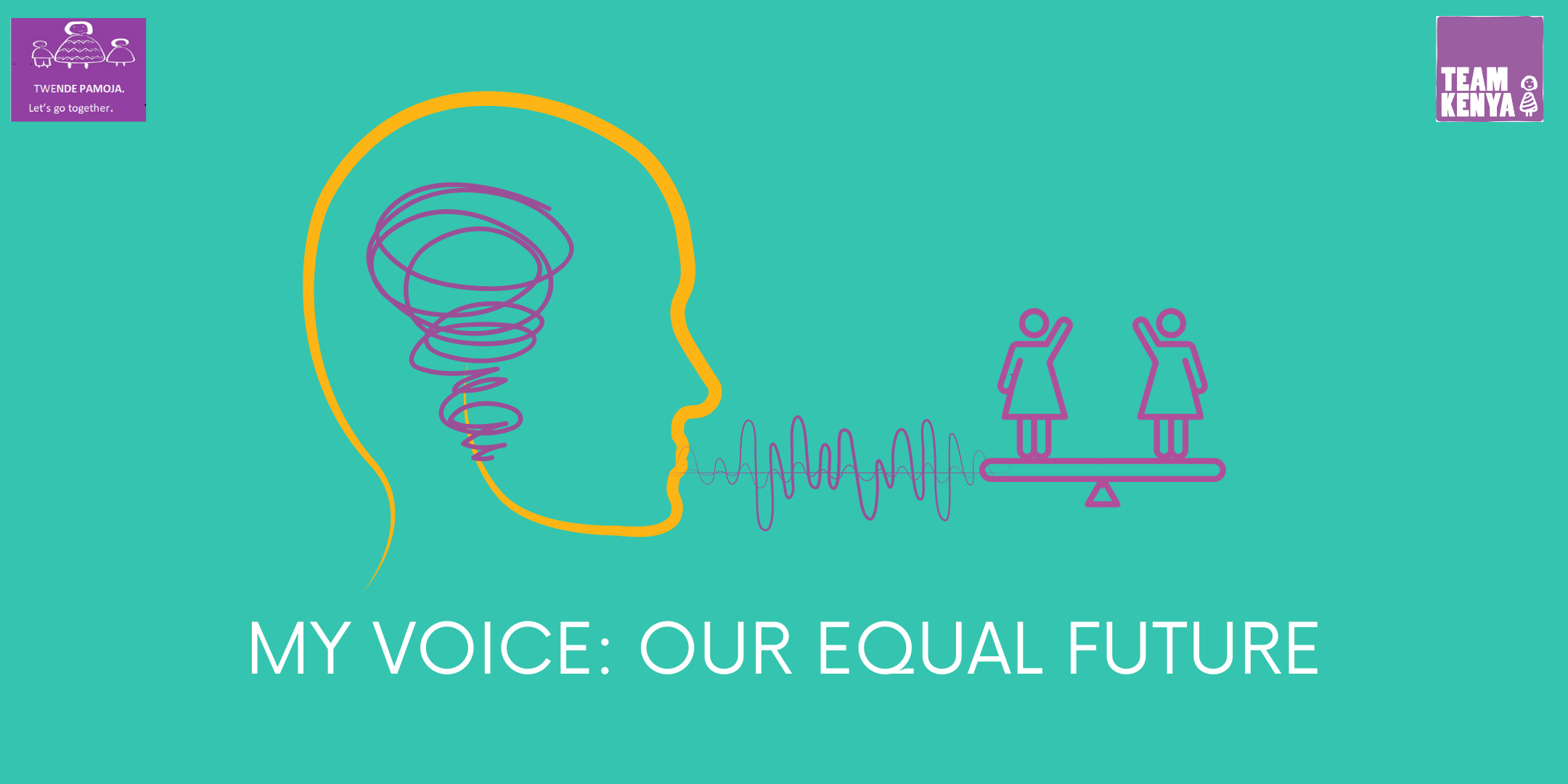 My Voice – Our Equal Future is collaboration for International Day of The Girl 2021, between Team Kenya (UK) and Twende Pamoja (Kenya). The young women leading the collaboration have overcome insurmountable challenges by utilising the support they have received from programmes created and run by Twende Pamoja, with financial and advisory support from Team Kenya.
When? 11 October at 6pm (UK time) / 8pm (Kenyan time)
Where? Online via Zoom
Join us for an inspiring evening as we hear from empowered young women as they share their stories and raise awareness for vulnerable girls in their community in Ndhiwa, a marginalised community in Kenya. Anatalia, Noven, Ruth and Vivian are looking to put the global issues facing girls in 2021 into a personal context and put forward solutions that we can all support to uplift the next generation.
About the Speakers
CLICK HERE TO LISTEN TO A MESSAGE FROM OUR SPEAKERS!
Anatalia, Noven, Ruth and Vivian are an inspiring team of young leaders in Ndhiwa, Kenya have come together to create an evidence-based, three step plan listing 10 tangible solutions to the inequalities and social injustices that remain prevalent for girls in their local and our global communities. Despite insurmountable inequalities, these young women have completed 12 years of quality education, graduated from university and are continuing their journey by empowering girls locally.
Our young leaders have risen to the opportunities made available to them and are now using their education, voices and resources to drive change for vulnerable girls in their community. Show your support by join our event.
The solutions they have put forward are addressing three key areas where inequalities that threaten girls' safety, education, equality and economic empowerment in Kenya are most prevalent, namely poverty, human rights and child abuse.